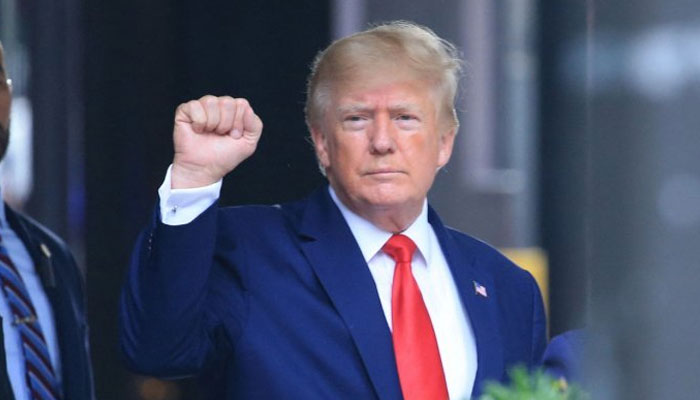 Former President Donald Trump's legal challenges have taken a dramatic turn as the US Justice Department's special counsel investigating his attempts to overturn the 2020 election results signals a high likelihood of new criminal charges. 
Trump's attorneys met with federal prosecutors, further fueling speculation that the Republican ex-president could soon face another indictment. The development marks a significant escalation in the ongoing investigations surrounding Trump's presidency.
In response to the meeting between Trump's legal team and the special counsel, the former president's spokesperson issued a statement affirming their commitment to defending him against what they view as politically motivated charges. The spokesperson emphasised Trump's position of innocence and said, "We are confident that President Trump did nothing wrong, and any attempt to indict him would be a continuation of the witch hunts that have plagued his presidency."
As the anticipation for potential new charges mounts, Trump's standing among Republican voters remains surprisingly strong. Recent polls show him leading the race for the Republican nomination in the 2024 election, despite facing two previous indictments—one related to hush-money payments to a porn star and the other concerning mishandling classified documents.
Experts, however, warn that Trump's legal troubles may have broader implications beyond his political aspirations. Constitutional law professor, Sarah Adams, commented on the situation, saying, "The investigations into Trump's actions during his final months in office are not just about one individual. They address concerns about the integrity of our democratic process and hold accountable anyone who may have undermined it."
The investigation by US Special Counsel Jack Smith delves into Trump's efforts to overturn his election loss, which he has repeatedly claimed was due to widespread fraud, despite no evidence supporting such claims. Smith's inquiry also examines the events surrounding the January 6, 2021, attack on the US Capitol, where Trump's supporters sought to halt the certification of President Joe Biden's victory.