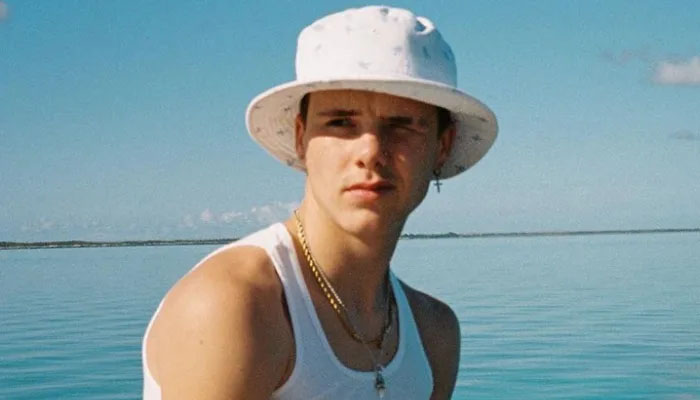 Victoria Beckham took to Instagram on Sunday to showcase her son Cruz's musical prowess.
The 49-year-old Spice Girl demonstrated that talent runs in the family as she captured a video of her 18-year-old son playing the guitar while in Croatia.
Against the backdrop of a breathtaking sunset, Cruz sat on a stone wall by the sea, skillfully performing a beautiful rendition of Here Comes The Sun by The Beatles.
Enthusiastic fans flooded the comments section with praise for Victoria and David's youngest son, commending his impressive guitar skills.
One said: "Talented young man there!" while another added: "Wow that's incredible @cruzbeckham."
A third added: "50 years ago another young man wrote that song and I'm positive he's smiling by that rendition. Nice job, Cruz!"
Another gave a nod to his mother's musical talents by commenting: "Spice boy."
One oblivious user was very impressed by his rendition and wondered if he had written the song.
They asked: "Did he write that?" gushing: "He's so talented."
Amused fans inundated the comments section with a barrage of laughing face emojis in response to the charming blunder.
Here Comes the Sun was featured on The Beatles' 1969 album Abbey Road and gained worldwide recognition as both a hit and a critically acclaimed track.
Penned by George Harrison, the song holds the distinction of being the most streamed Beatles song on Spotify worldwide as of 2021.
This isn't the first instance where Cruz has displayed his musical aptitude. He previously shared a video showcasing his piano-playing skills.