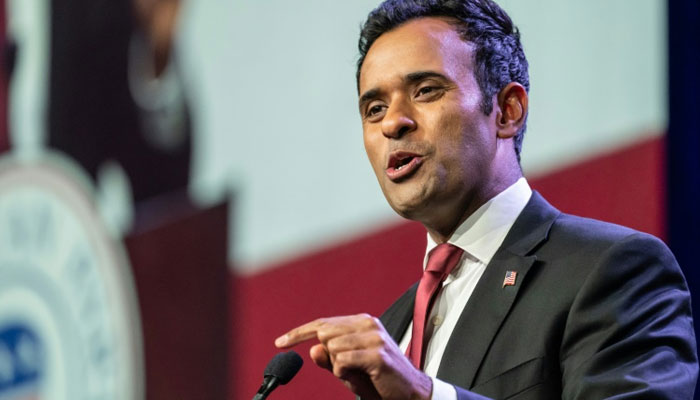 Indian-American politician Vivek Ramaswamy, who is competing against Donald Trump for the US Presidential candidacy as a Republican in the upcoming primaries, has been gaining attention due to his business accomplishments and policy positions.
The 35-year-old entrepreneur is facing legal challenges from former employees. 
The lawsuits allege that Ramaswamy and his co-founder engaged in practices that violated securities laws and mistreated staff at their company, Strive Asset Management. These allegations come amidst Vivek Ramaswamy's campaign, where he highlights his business successes and policy stances.
Born to parents who migrated from Kerala, India, Ramaswamy grew up in Cincinnati, Ohio. He studied at Harvard University and later obtained a law degree from Yale University. Vivek Ramaswamy co-founded Roivant Sciences, overseeing significant biotech IPOs and successful clinical trials that led to FDA-approved products. He later established Strive Asset Management, focusing on excellence in business practices.
Vivek Ramaswamy's strong opinions on China and trade policies are central to his campaign. He advocates for "total de-coupling" from China and emphasises building trade relationships with nations like India, Japan, and South Korea. 
His book "Woke, Inc: Inside Corporate America's Social Justice Scam" explores his critical views on corporate activism.
Two former employees, Joyce Rosely and John Phillips, have filed separate lawsuits against Ramaswamy's Strive Asset Management. Rosely alleges being pressured into securities law violations and mistreated for raising concerns about sexual advances and securities violations. Phillips claims he was misled about the firm's finances and pressured to breach securities laws.
Despite the legal challenges, Vivek Ramaswamy remains committed to his presidential campaign. He currently polls third on average, trailing behind Donald Trump and Ron DeSantis. 
The upcoming debate in Wisconsin will provide a platform for him to present his policies and vision for the future of the United States.