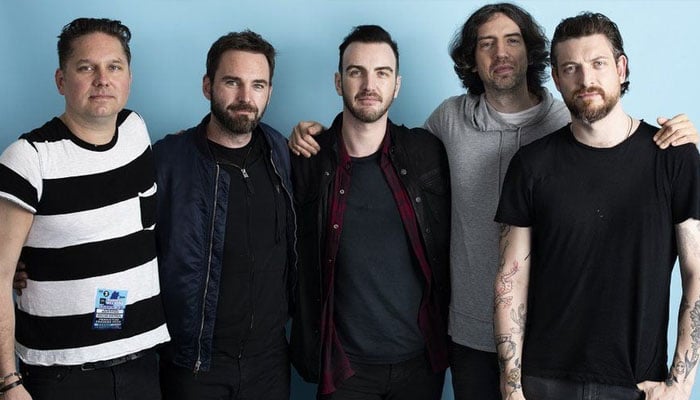 Snow Patrol has announced that their drummer Jonny Quinn and bassist Paul Wilson have left the band. The Scottish group, which was formed in 1994, will continue as a trio with frontman Gary Lightbody, guitarist Nathan Connolly, and guitarist Johnny McDaid.
In an Instagram statement written by Gary, the "heartbroken" band announced the news and paid tributes to the two band members: "Hi everyone.
"Sorry to be the bearer of such sad news but both Jonny Quinn and Paul Wilson have decided to leave Snow Patrol."
"We are heartbroken they have decided to leave us but we wish them nothing but happiness, success, joy, compassion and everything they want in all their future endeavors."
The Open Your Eyes singer also shared that a new album will be released next year.
Gary continued: "Nate, JMD and myself will continue with SP and there will be a new album next year but more news of that will come at an appropriate time.
"For now we want to pay homage and give gratitude for all Jonny and Pablo have given us and shared with us these past decades. Love to Jonny and Pabs, and love to you all."
Gary then posted two separate messages dedicated to Jonny and Paul. Jonny Quinn joined Snow Patrol in 1997 and even served as their manager before they signed a major record deal.
Gary expressed his admiration for Jonny, highlighting that he was much more than just a drummer.
"His background, as well as drumming, was in band management and gig promotion in Belfast and he has taken on the role of manager for us many times during the last quarter century."
"From driving his car with all our gear in it, to our first gig forays outside of Dundee where it all started for us (including saving all our lives with some quick thinking/great driving when we nearly span out of control off an icy bridge in Perth)."
"To having to be the grown-up in the room many times in the early days when we were green and cutting our teeth he was a steady hand when we needed one, and a ferocious defender many times too."
"His drumming has at times taken on legendary status. His nickname was after all 'thunderclap' because he hit the snare drum so hard he was prone to smash right through the drumskin. The many 1000s of gigs we played together will live long in the memory …"
"To be continuing without him after all this time is very strange and sad as he has been a constant presence in our lives."
Chasing Cars singer Gary also looked back on fond memories of live-show with bassist Paul: "Paul officially joined the band as a bassist in 2005 just before the making of Eyes Open but he had been a live member of the band on guitar for years before that."
"The band he was in previous to SP was Terra Diablo and they toured with us many times and Pablo would play their set and then jump on with us and play ours too."
"I remember those early Terra Diablo shows, him climbing on speakers and jumping off things that were way too high to jump off."
"One very memorable night in King Tuts, Glasgow he hung upside down from the rafters and played a guitar solo. He had no fear. It was thrilling to watch."