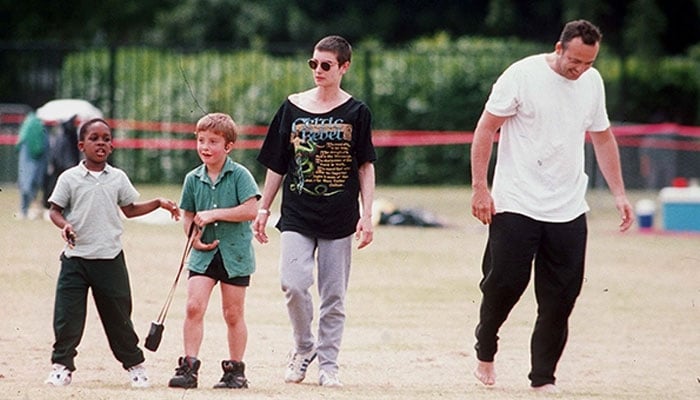 Sinéad O'Connor was critical of the music industry, so much so that she educated her four kids on the steps they should take if she is gone one day.
Back in 2021, the Irish singer told People,I've always instructed my children since they were very small, 'If your mother drops dead tomorrow before you called 911, call my accountant and make sure the record companies don't start releasing my records and not telling you where the money is."
The Nothing Compares 2 U singer revealed that she alerted her kids about the protection of her legacy, including music and assets, to help them avoid repeating the mistakes others do.
"When the artists are dead, they're much more valuable than when they're alive," she continued.
"Tupac has released way more albums since he died than he ever did alive, so it's kind of gross what record companies do."
The pop icon also added that she "came away not liking [Prince] very much" after recording his song "Nothing Compares 2 U," but she still extended her sympathy to him after the industry treatment of him after he died in 2016.
The late musician signaled some record companies' indifference to the singers' wish not to release some of their tracks that they find 'uncomfortable.' But she believed the labels often release them for monetary gains.
"One of the things that's a great bugbear with me, I get very angry when I think of it, is the fact that they're raping his vault."
O'Connor's death came 18 months later of her son, Shane, 17, suicide.