Pakistani climber Shehroz Kashif faces extreme weather conditions in his attempt to conquer the world's highest mountain, but his biggest challenge is securing the necessary funding.
At the age of 21, Kashif aims to become the youngest person to climb all peaks above 8,000 meters in Pakistan and Asia this year. It cost them about $60,000 to reach Everest alone, and climbing all 14 "super peaks" may require hundreds of thousands of dollars.
This task becomes even more difficult in a country facing economic crisis. Despite these challenges, the young climber is determined to achieve his record-breaking summit attempt.
"My father sold my car and a piece of land… that's how I conquered Everest," Kashif told AFP from his home in the subtropical, low-altitude city of Lahore.
Only about 50 people are believed to have climbed all 14 super peaks, the youngest being Mingma Gyabu "David" Sherpa of Nepal, who climbed all at the age of 30.
To break this record, Kashif still has to conquer three mountains: Shishapangma in China, and Cho Oyu and Manaslu in Nepal, to be climbed again later in 2021 after a new, higher peak is officially recognized .
Hot on Kashif's heels is 22-year-old British-Spanish climber Adriana Brownlee, who is in the running to become the youngest climber to scale all eight-thousanders.
Kashif describes Brownlee, the youngest woman to climb K2, the world's second highest peak, as "sharing the same platform".
But unlike Brownlee, who has climbed 10 8-thousanders, Kashif does not have international sponsorship and said he also struggles to find support in Pakistan.
Brownlee will also need to re-climb Manaslu, which will be his third attempt at the peak since his first ascent.
Kashif laughed and said, "I think she is actually waiting for me (to do this)."
to top, to break records
Kashif first became interested in climbing at the age of 11, when most Pakistani boys his age were building their cricket skills.
Instead, he climbed Makra, a 3,885-metre-high Himalayan peak in northern Pakistan.
He has set so many records since then, there is hardly enough room in his Twitter bio to list them all.
Kashif is the youngest person to climb K2 and the youngest person to climb the two highest mountains in the world.
He is also the youngest person to climb Pakistan's Broad Peak, the 12th highest mountain in the world, and the first to climb his eight-thousandth mountain – a feat that earned him the nickname "Broad Boy".
Kashif said, "It's not just about climbing the mountains. It's about the energy that you absorb from the mountains."
"Each mountain has its own charm. It has its own aura of danger, adventure and happiness."
Scaling Between Threats
Kashif is aware of the risks of his search, with memorial plaques on the hills of Eight-Thousands.
He said, "These people (like me) were here with the same ability, the same passion, the same enthusiasm, the same determination and the same endurance."
Kashif's most dangerous climb was on Nanga Parbat, the ninth highest peak in the world, in July 2022.
He and his climbing partner Fazal Ali got lost in bad weather after climbing to the summit and soon ran out of oxygen, food and water.
Kashif said, "I started having hallucinations." "My head was working (but) the rest of my body was completely numb."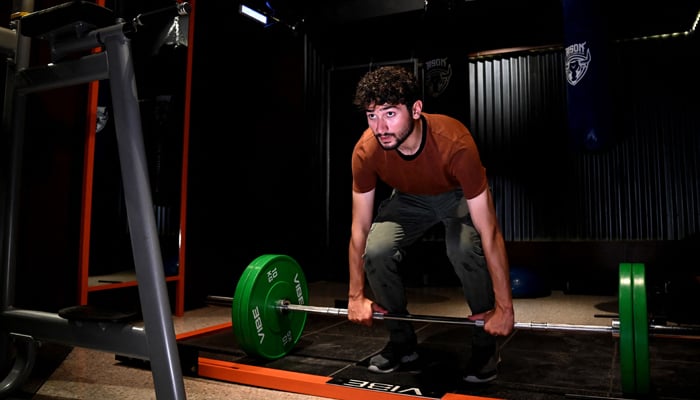 When Kashif woke up comfortably, he was surprised to find himself alive and determined to keep on living. After six hours of trekking, the couple reached one of the base camps of the mountain.
"The thing that scared me the most was that I didn't want to die without knowing what my body was capable of."