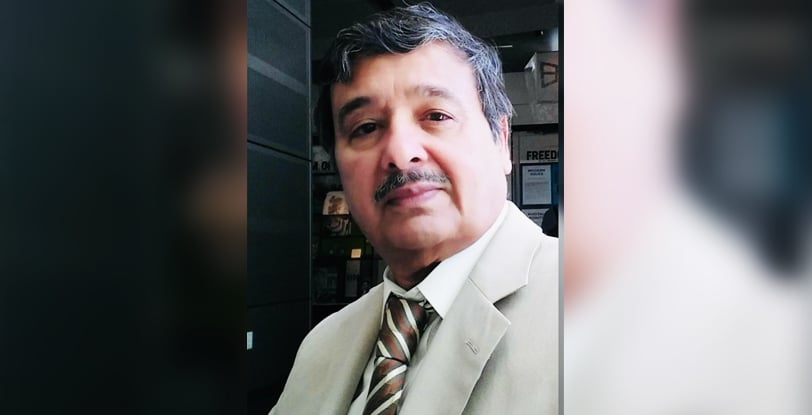 Dr Qaisar Abbas, a prominent scholar and former President of South Asia Democracy Watch, has passed away after a brief illness.
His funeral was held in Denton and was laid to rest at a Muslim cemetery in the same city.
Abbas, born in Pakistan to Syed Bakshish Abbas Rizvi and Fatima Tauqir, was a distinguished academic and journalist. He earned his Master's in Journalism from Punjab University and initially worked as a News Producer for Pakistan Television and as an information officer at the Ministry of Education in Punjab.
In 1981, he immigrated to the United States, where he pursued further education, obtaining a Master's degree from Iowa State University and a PhD from the University of Wisconsin-Madison.
He made significant contributions to the field of mass communication and held administrative positions at various American universities, including roles as an assistant dean and director of multicultural affairs.
Dr Abbas had a deep interest in political and international communication, development broadcasting, poetry, resistance, and postcolonial South Asia.
He was a prolific writer, contributing to academic journals and newspapers in both English and his native language, Urdu.
Beyond his academic endeavors, Abbas was a published Urdu poet and served as the chief editor for JeddoJehad. He co-edited the book "From Terrorism to Television: Dynamics of State, Media, and Society in Pakistan" (Routledge, 2020).
He was actively involved in several organisations and notably held the position of Executive Director for South Asia Democracy Watch.
He recently completed a manuscript for a book titled "Umeed e Sahar ki baat," dedicated to his granddaughters, Iman and Noor Rizvi.
Dr Abbas is survived by his wife, Dr Saleha Suleman, his twin sons, Shahryar Rizvi and Shahrzad Rizvi, and his siblings, Manzar Abbas, Kosar Abbas, Yawar Abbas, Haider Abbas, and Rana Khurshid.
His passing is a significant loss to the academic and South Asian community, and his contributions will be remembered and cherished.
Many leaders have described his death as a significant loss to the academic and South Asian community, emphasising that his contributions will always be remembered.