As Ukraine began preparing its military response against Russia, President Vladimir Putin said on Sunday that Kiev's planned retaliatory strike against Moscow's forces had failed, as he met his Belarusian counterpart in St Petersburg.
Putin met with his ally Alexander Lukashenko for the first time – since Wagner's failed coup late last month – for two days of talks as he helped mediate a deal between Yevgeny Prigozhin, head of the private mercenary group.
"There is no retaliatory strike," Lukashenko said before Putin interrupted, "There is one, but it has failed."
The two leaders met hours after Russian forces attacked Ukraine's Black Sea port of Odessa.
Hinting at the importance of the meeting, Putin said he had "changed some of my plans so that talks with Lukashenko could last for two days."
According to the Russian leader, the two will discuss "security in our region".
The President of Belarus now hosts Wagner fighters in his territory, a deal Prigozhin made to end the march on Moscow and exile himself to Belarus.
Lukashenko said Minsk was "controlling" the situation with Wagner fighters, and confining them to the center of the reclusive country.
Wagner's presence in Belarus has upset the European Union and NATO member Poland, which has strengthened its border.
Putin and Lukashenko both accused Warsaw of having territorial ambitions over Ukraine and Belarus, with the Belarusian strongman issuing veiled threats.
"They're asking to go west, ask me permission … to visit Warsaw, Rzeszow," Lukashenko told Putin, referring to Wagner fighters. Putin smiled.
"But of course, I am keeping them in central Belarus, as we agreed. We are controlling what is happening [with Wagner]," he said, "they are in a bad mood."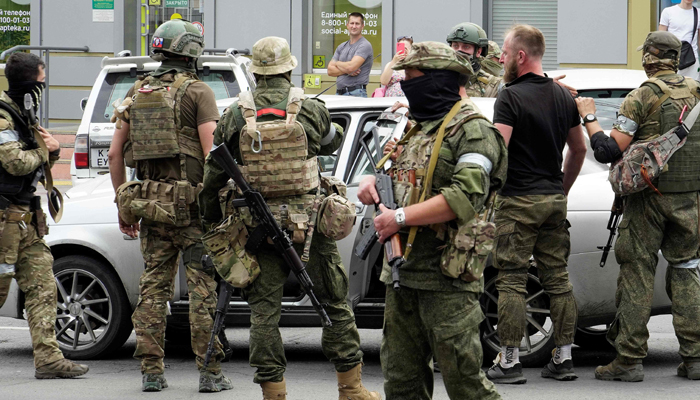 He thanked Putin for vowing to defend Belarus if it was attacked.
Putin's remarks came two days after Putin said that western Poland was Stalin's gift. Lukashenko accused Poland of trying to "take away the western part" of Ukraine.
He also accused Poland of bringing mercenaries to the border, adding that he had "brought a map of how to move the Polish armed forces to the borders of the Union state".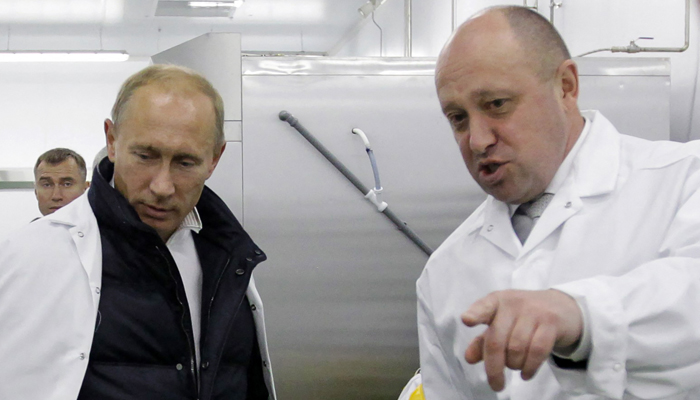 The comments came after Warsaw summoned the Russian ambassador over Putin's Poland remarks.
After their talks, Putin and Lukashenko greeted crowds in a rare walkout at the naval town and Kronstadt base on Kotlin island.
Russia's Kommersant newspaper posted a video of Putin and Lukashenko posing for photographs with people and their bodyguards standing nearby.
Asked about the quarantine rules, which the Russian leader has been following strictly since the pandemic, Putin replied: "People are more important than quarantine."
Several days after Wagner ended his rebellion last month, Putin met crowds of fans in Dagestan in an apparent show of popularity.