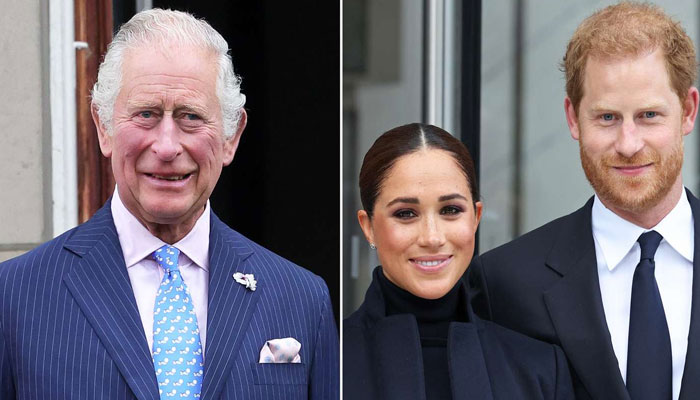 Prince Harry and Meghan Markle are still in contact with King Charles, despite an evident rift.
The Duke and Duchess of Sussex, who stepped down from their positions as senior royals in 2020, have not completely cut off with the monarch.
The couple's pal and Royal expert Omid Scobie tells People Magazine: "[Harry] would rather have that in his life than to cut it off completely. Hence, when they talk, it is often [Harry] reaching out."
He adds: "And I was surprised to learn that even Meghan has some sort of correspondence with Charles, sending over photos of the children [Prince Archie, four, and Princess Lilibet, two], although they're not directly to him."
This comes after a source told The Sun about an apparent birthday call from the Sussexes to the King this week.
They revealed: "The King was extremely busy but is polite and loves his son and his grandchildren, and not so mean that he would not take a call on his birthday." During the chat Charles, Harry and Meghan reportedly plans to speak together again soon.