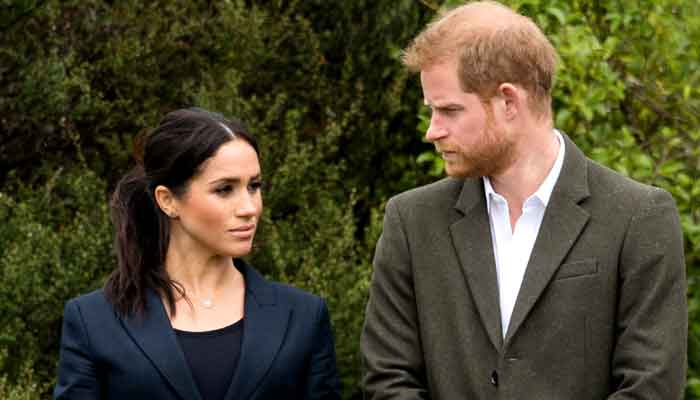 Prince Harry and Meghan Markle fans have come to the defense of the Duke and Duchess of Sussex amid their breakup rumours.
Rumors of a split have swirled between the Duke and Duchess of Sussex following their exit from Spotify.
Following the release of Harry's memoir Spare, speculation began that Meghan and Harry, who married in 2018, may no longer be as strong as they used to be.
It is also being reported that the couple does not spend much time together as they have been fighting with each other on many important issues and are reportedly parting ways.
According to Entertainment Tonight, Harry, the younger son of King Charles III, got a hotel room away from the former Suits star for the location and time.
Kati Nicholl, author of The New Royals, told the outlet: "My experience with Harry and Meghan – whenever I've been with them as a couple who are very, very close – [have] There was a kind of spark between them that I always found very authentic."
Last week, another media outlet added fuel to the fire, reporting that the two are "spending time apart", also adding that "they are trying to figure out what happened to them. Harry doesn't fit into Meghan's Tinseltown world."
Meanwhile, a separate source told Page Six that Meghan and Harry are still together and happily married.
While false stories surround the Sussexes, some fans are debunking the speculation on social media, with one writing: "Please know I have been a huge fan of Meghan and Prince Harry since their early years on Suits. My mother was a fan of theirs like me. I only joined Twitter in January bc I was looking for a way to defend and support them. It's great to know we are not alone."
Whereas, some Twitter users formed a group called the "American Sussex Squad" in support of the Sussexes.
One diehard fan of the couple wrote: "The American Sussex team only stands up for Harry and Meghan, nobody cares about the rest of the residents of those dreary castles on that salty island."
Another commented: "This is why I stand with Harry and Meghan. The most hateful, most connected, powerful people and institutions are doing everything possible to topple them. But H&M is still standing. Will you stand?"