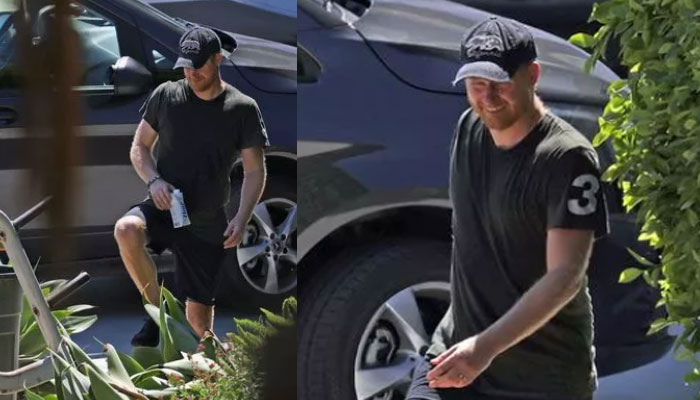 Prince Harry is turning heads with his new photos from day out in California.
The Duke of Sussex, who is set to return to his homeland in the UK upcoming month, looks unusually less stressed ahead of the trip.
Body language expert Judi James tells Mirror.co.uk: "Perhaps the perfect way to relax off any stress Harry might be feeling right now, on the build-up to his UK return, should have been a gruelling work-out at the gym. His body language here suggests he's still tightly strung though, despite the loping, bent-knee walk and his slightly pinkened face suggesting he's been working up a bit of a sweat.
She adds: "Harry's facial expressions have rarely looked as tense. His eyes seem to dart from side to side; his brows are steepled and there's that exaggerated, tooth-clampdown biting of the lower lip."
Ms James continues: "We're seen Harry suck his lips in and even place his upper teeth on the lower lip before but here the upper teeth seem to be biting at the whole of the lower lip, with his mouth turning up at the corners for extra traction."