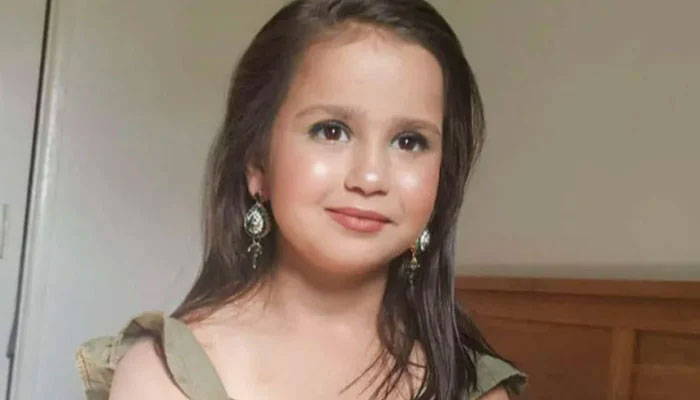 Pakistani police are tracking the mobile phone of Sara Sharif's father who is on a run after his 10-year-old daughter was found dead at home in the UK, The Daily Mirror reported Sunday. 
Sara's body was found in her family home in Woking, Surrey, on August 10. After finding her body, Surrey Police launched a murder probe and an international hunt for her father, Urfan Sharif, his partner Beinash Batool, and his brother Faisal Malik, who had all left for Pakistan before her body was found and are wanted for questioning. 
Initial findings from the post-mortem examination revealed that the young girl had sustained "multiple and extensive injuries" over an extended period, elevating the urgency of the investigation.
The recent update revealed that the detectives are tracking a phone SIM card that belongs to Urfan and is being "actively used". The development comes after the police started closing in on the family. 
"With God's will we will make the arrest by tomorrow night," Jhelum police chief Nasir Bajwa said. 
The police have so far questioned Urfan's father, brother and uncle. 
Rawalpindi's senior police officer Khurram Ali — who is currently leading the search — told the Mail on Sunday: "We have traced a mobile phone SIM card which is registered under the name of Urfan Sharif and is being actively used by someone in Jhelum."
Earlier this week, a letter found from the 10-year-old's house alleged that Sara was beaten to death. It also said: "Whoever sees this, it was [name] who killed [Sara] by beating. I am running away because I am scared."
Sara's mother, Olga Sharif, said that her daughter had  "cuts and bruises" before leaving for school in April. "I will never have closure until I know what has happened and why. He can't hide away forever." 
On Thursday, the Surrey police filed a new appeal for information as they continue to investigate about Sara's life before her death. 
Detective Superintendent Mark Chapman, from the Surrey Police and Sussex Police Major Crime Team, said: "It is now two weeks since Sara's body was found and the impact of her tragic death continues to be felt deeply by the local and wider community, including our officers and staff.
"We would like to thank those people who have already come forward and reported information to us. However, we know that there will be lots of people in the Woking community and beyond who will have had contact with Sara who may not already have come forward, and we would encourage them to do so.
"Any information is better than no information – although you might think it's insignificant, it might be vital to the investigation and in helping us to bring justice for Sara." Anyone with information is urged to report to the force online through the Major Incident Public Portal or by calling 101, quoting Operation Unison.