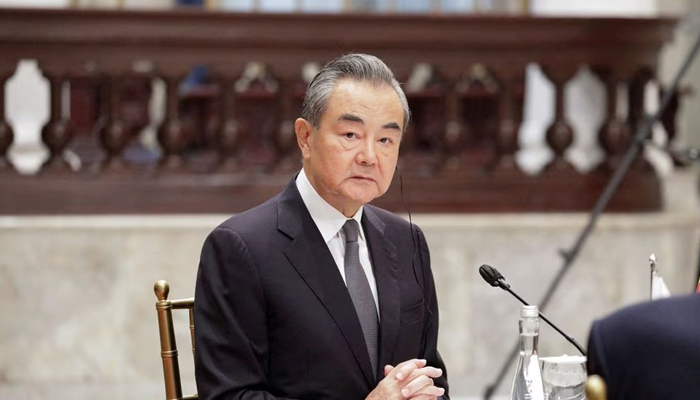 Wang's remarks came on the sidelines of ASEAN in Jakarta.
The border conflict in 2020 jolted India-China relations.
Both agreed to hold military commander-level talks soon.
---
Beijing: As India and China seek ways to ease rising military tensions along their sprawling border, top Chinese diplomat Wang Yi told the Indian External Affairs Minister that there is a need to stabilize bilateral ties between the two Asian countries. .
Wang's remarks came on the sidelines of a meeting of the Association of Southeast Asian Nations (ASEAN) in the Indonesian capital, Jakarta.
According to a readout by the Chinese Foreign Ministry, Wang told Indian Foreign Minister Subramaniam Jaishankar that there was a need for mutual support rather than suspicion between the two countries.
India and China share a 3,800 km (2,360 mi) border, much of it poorly marked, and a brief but bloody war was fought over it in 1962.
Since the 1990s, relations have improved following a series of border agreements, and China is now India's second largest trading partner.
However, there was a setback in 2020, when 20 Indian soldiers and four Chinese soldiers were killed in hand-to-hand combat during a border skirmish, prompting both armies to consolidate positions and deploy large numbers of troops and equipment to be done.
Several rounds of military and diplomatic talks have helped ease tensions between the two armies, but New Delhi has described the situation along the border as "fragile and dangerous".
Wang told Jaishankar during their meeting on Friday that China and India needed to work in the same direction to find a solution to the boundary issues acceptable to both sides.
Wang said, "Both sides should support each other and get things done together instead of putting each other down or doubting each other."
He said that India and China should not allow specific issues to define their overall relationship.
The Chinese Foreign Ministry said the two sides agreed to hold the next round of military commander-level talks on border issues as soon as possible.
Since 2020, New Delhi has also increased its scrutiny of Chinese businesses, and has banned over 300 Chinese apps, including TikTok. It has also intensified scrutiny of investments by Chinese companies.