Proposal advocates for absence of official opposition, with all members committing to uphold national agenda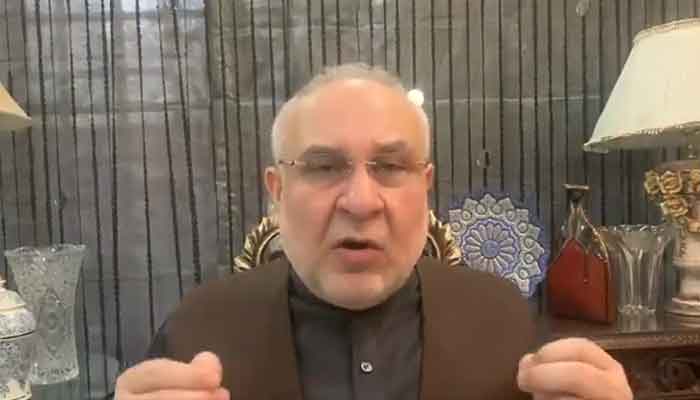 As elections draw near, Durrani floats new proposal.
Says national unity govt can steer country out of crisis.
Durrani has met Alvi, Fazl recently.
---
ISLAMABAD: Former federal minister Muhammad Ali Durrani, who has been holding meetings with different political leaders, has proposed an elected national unity government to steer Pakistan out of the current imbroglio, according to a The News report published Thursday.
Durrani has met President Arif Alvi and JUI-F chief Maulana Fazlur Rehman in recent months and is actively engaged in efforts to bring down the political temperature in the country.
Talking to the publication, he suggested that a national unity government should be formed for five years after the general elections with the prime minister from the leading political party while the cabinet should not comprise more than 30 members, having participation from all the parties in parliament after the election.
The plan seeks that the political party securing a majority of seats in the upcoming parliamentary elections will assume leadership in the national government.
Furthermore, the proposal advocates for the absence of an official opposition, with all members committing to uphold the national agenda.
According to the proposal, the leading political party should nominate three candidates for the slot of prime minister to be elected through a voting process.
The cabinet shall be based on competence and eligibility, collectively representative of all political parties as per their number of seats in the house, it said.
In addition, the plan suggested that the government should also commit to the synchronisation of local bodies elections with national and provincial elections to take place simultaneously on the day of the general election for all future electoral cycles.
"Let us rise up to this challenge, forgo the personal interests for the collective, rise above partisanship and embrace the vision for a stronger as well as united nation. This is a way to iron out wrinkles from the democratic system," he said.
Durrani said if the consensus is reached on this formula, all the political parties will have to sign the Charter of Pakistan to ensure the continuation of economic policies.
He emphasised it was essential to begin by insulating national interests, democracy and the sanctity of institutions from political discord, and form a collaborative environment between the nation's government and institutions to achieve a shared objective, rather than perpetuating a culture of confrontation. "We are confronted with a pressing need for a renewed approach to governance," said Durrani.