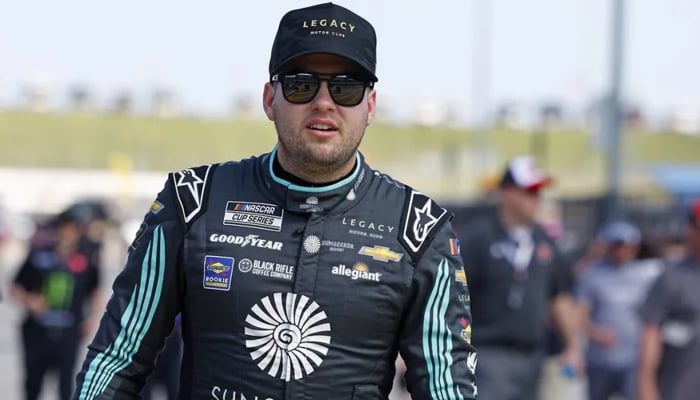 Legacy Motor Club said their driver Noah Gragson had been suspended indefinitely and would not partake in the NASCAR's Cup Series Sunday due to his "actions" on social media, CNN reported.
According to a screenshot that has gone viral on social media, the NASCAR driver allegedly liked a meme on Instagram making fun of George Floyd, a Black man killed by a White police officer in 2020 in Minneapolis, US.
But both NASCAR and Legacy Motor Club did not clarify the reason behind his suspension.
Gragson, following the backlash, posted an apology on X, formerly known as Twitter.
"I am disappointed in myself for my lack of attention and actions on social media," Gragson said. "I understand the severity of this situation. I love and appreciate everyone. I try to treat everyone equally no matter who they are. I messed up plain and simple."
In its statement, the club said the driver's action did "not represent the values of our team."
Josh Berry will replace Gragson for this weekend's Cup Series race at Michigan.
NASCAR said it fully supports Gragson's suspension as they were in violation of the association's rules.
The 25-year-old Gragson, who is in his first year in the Cup Series, is ranked 33rd in points and has no top-10 finishes this season.