Miranda Kerr has pleasantly surprised her fans by announcing her fourth pregnancy. The 40-year-old model took to Snapchat and posted a picture of herself showing off her baby bump.
Miranda posed in a cropped tank, pairing it with jeans, against the backdrop of lush green plants in a serene garden. The model-turned-businesswoman captioned her snapshot, "So excited to announce baby no. 4."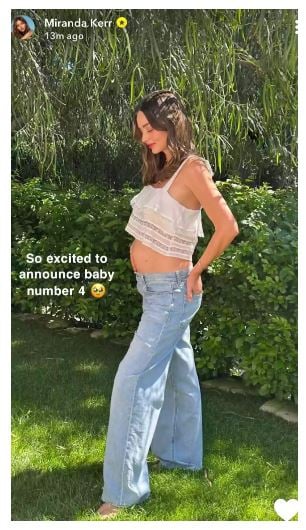 Miranda is married to Snap Inc. CEO Evan Spiegel and shares two boys with him: four-year-old Myles and five-year-old Hart. She is also a mom to her 12-year-old son, Flynn, whom she shares with her ex-husband Orlando Bloom.
She posted another snapshot featuring white shoes of different sizes, as per her kid's ages, lined up against a wall. The shoes had wooden blocks numbered from 1 to 4, with one being the biggest, indicating to which kid the pair belonged. She captioned the post, "#babymom."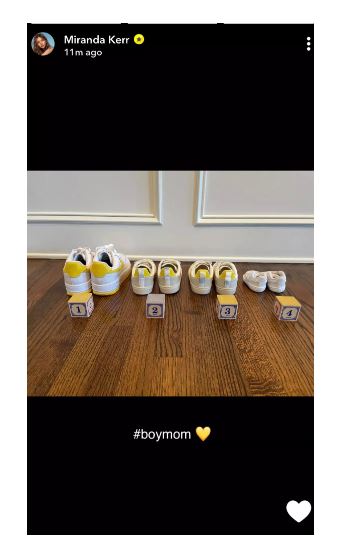 According to People Magazine, Miranda appeared in an interview with Vogue Australia last summer where she talked about her experiences as a mother and said, "My family is my first priority, followed by work and then my company."
She added that her company is just like another child to her. Miranda also appeared grateful for being a mom, saying, "I love being a mom, and I am blessed to have three healthy boys, as I always wanted three boys."