29-year-old stepped down as Green Shirts' captain following team's poor performance, early exit from World Cup 2023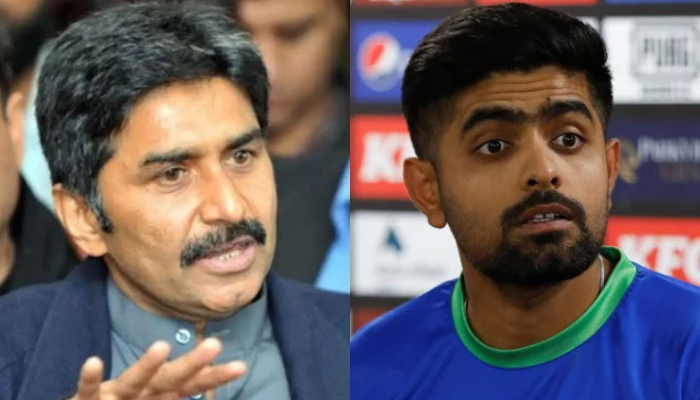 KARACHI: Pakistan's cricket legend and former skipper Javed Miandad has censured the Pakistan Cricket Board (PCB) for "political meddling" in the affairs of the cricket governing body, leading to "unfair treatment" of Babar Azam.
Speaking to Geo News, Miandad stressed the need for depoliticisation in the board's affairs, saying: "Individuals making cricket-related decisions have no ties to the game, resulting in damaging consequences for PCB due to political influence."
Babar — appointed as white-ball captain in 2019 and as Test skipper in 2020 — stepped down as the Green Shirts' skipper in all three formats on November 15 following a meeting with PCB Management Committee Chairman Zaka Ashraf in Lahore.
The now-former skipper was facing severe criticism for several months after Pakistan failed to perform in the Asia Cup and continued the same momentum into the World Cup — where they crashed out before reaching the semis.
Commenting on the development, Miandad said: "The decision to remove Babar from captaincy is not right, players should be given respect and honour. A strong manager should have been appointed to support Babar so that he could become a strong captain."
"It is regrettable how PCB has treated a big player like Babar recently," he added.
Furthermore, the veteran cricketer also accentuated flaws with the right-handed batter's strategy he said, "Babar does not go after the bowlers from the crease, which affects the rhythm in his batting. Babar has immense talent, but he needs a slight alteration in his approach, particularly in the positioning of his body while batting."
"No one is perfect, and Babar has quality, but there's no one to tell him about his flaws in the nets, therefore, he keeps repeating his mistakes. Building confidence comes from rectifying errors in the nets," Miandad said while urging the 29-year-old to work on his weaknesses.
He also expressed openness to advice the former skipper saying, "If Babar ever wants advice, I am always available. This country has given me everything, and I am always ready to guide any player. But if someone doesn't want to come, what can I do?"
He highlighted that Younis Khan and Mohammad Yousuf were always ready to learn, but today's cricketers don't seem interested in learning.
Meanwhile, he also criticised the appointments of recently retired players instead of experienced ones.
Expressing his views on Wahab Riaz's appointment as chief selector, he said: "In the presence of retired players like Iqbal Qasim, Mushtaq Mohammad, Sadiq Mohammad, Haroon Rashid, Shoaib Mohammad, and others, PCB appointed a selector who has just retired."
"How much cricket has Wahab Riaz played? I don't need any position, but good people should be brought forward for the benefit of Pakistan cricket," he added.
Without taking any names, the legendary batsman also took a jibe at PCB Management Committee Chairman Zaka Ashraf asking how much cricket has he played for running cricket in Pakistan.
"The cricketing affairs are being managed by sugar mill owners," he added.