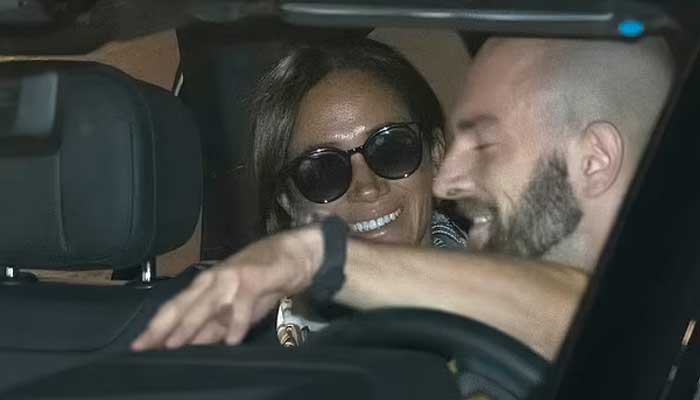 Meghan Markle on Tuesday arrived in Germany to join her husband Prince Harry at the Invictus Games.
The couple's children did not accompany their mother on her journey to Germany.
According to Daily Mail, the Duchess of Sussex was seen smiling and wearing oversized dark sunglasses and a patterned scarf as she sat in the back seat of a luxury Range Rover.
The publication reported that Meghan spent less than two hours in the UK after she caught a flight from Los Angeles to London.
The former actress got a connecting British Airways plane to Dusseldorf.
The Duchess of Sussex will be with Harry for his 39th birthday on Friday.
Daily Mail reported that Meghan arrived in Germany just after 4pm local time and was whisked away from a VIP terminal to the five-star Hyatt Regency hotel where she will see Harry.
Meghan and Harry are scheduled to attend a reception for friends and families of competitors from the 21 countries taking part on Tuesday. Meghan wears oversized dark sunglasses and a patterned scarf in the car in Dusseldorf today