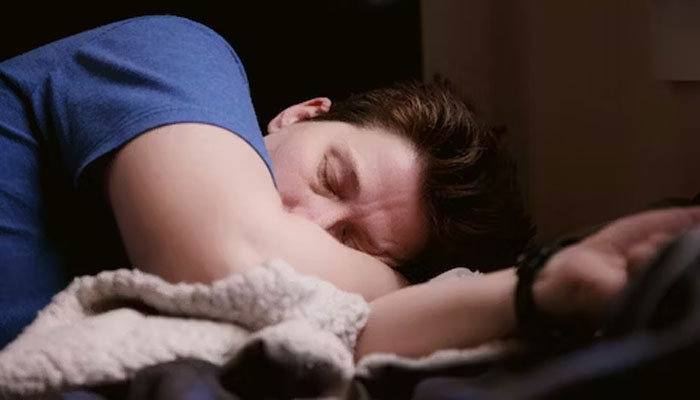 If you have been searching for comfortable ways to earn, you may want to try out "sleep streaming" where people broadcast live footage of themselves under the covers on platforms like YouTube, TikTok, and Twitch and make thousands.
However, despite the great monetary benefits, the job may affect your mental health and well-being as per existing sleep streamers who have tasted the bittersweet experiences of the latest trend.
Kai Cenat, the famous Twitch streamer who was recently charged with inciting a US riot, has made tens of thousands of dollars while sleeping during a non-stop month-long stream in March. Similarly, Amouranth, another streamer, shared that she is able to make up to $15,000 from a sleep stream.
Streamers believe that this latest trend seems to give viewers a sense of community and entertainment while providing a platform for them to fall asleep with.
The concept of a housemate sleeping through the night has been around since the early 2000s when the reality show Big Brother gained massive online viewers on its 24-hour live streams, watching housemates sleep through the night.
In 2004, the National Portrait Gallery even released an hour-long video of footballer David Beckham sleeping.
Recent months have seen the emergence of various sleep streams where viewers pay to keep streamers awake by triggering loud noises, alerts, flickering lights, or other disturbances, resembling live-action video games, where the streamer is trying to fall asleep.
Sleepfluencers like Jakey Boehm and StanleyMov have embraced the trend of earning money to stay awake, enabling them to pay rent.
Despite the ease of earning, StanleyMov highlights the challenges streamers face in the struggle to meet the needs of viewers.
"Usually when I do sleep streams, it's to make YouTube videos and make content out of it afterwards, so for me getting zapped is basically just content for the YouTube channel," he told the BBC.
"I don't know if it's like our primal instincts, but some people really like seeing other people in pain or other people getting hurt, if that makes sense."
He also said that he is currently taking a break from this trend, despite the money he is able to make from it.
He said: "I'm taking a break from sleep streams because of mental health and burnout, I do it all myself — over the past three years, I have been recording and editing almost three videos a week… there is a lot of weight on my shoulders when it comes to my content.
"But it's because I want to do it my way. My brand is basically my joke, my humour, and that comes down to editing as well, I'm basically mentally editing the video while I'm streaming it," he added.
So is this fairly easy trend to make money worth the struggle?
Sleep expert Dr Lindsay Browning, author of the self-help book Navigating Sleeplessness, shared two different schools of thought, saying: "Science shows that regularly getting a good night's sleep every night has a humongous multitude of benefits.
"However, real life doesn't work like that. What about parents whose children get sick? There are 100 reasons that we don't get a good night's sleep.
"My job specifically is working with people who have insomnia, where they want to sleep but their brain won't let them, and part of curing insomnia is to dial down the fear factor that actually a night of poor sleep isn't the end of the world."
According to Browning, sleep streams were not a good idea on the surface, but "if you put that in the category of 'doing it once every two, three weeks to earn loads of money', then why not?"
The sense of community, besides electric shocks, may be what keeps people returning to streamers like Amouranth and Kai Cenat when they're sound asleep.
"People watch it for comfort," Stanley said. "They feel like they're not alone."