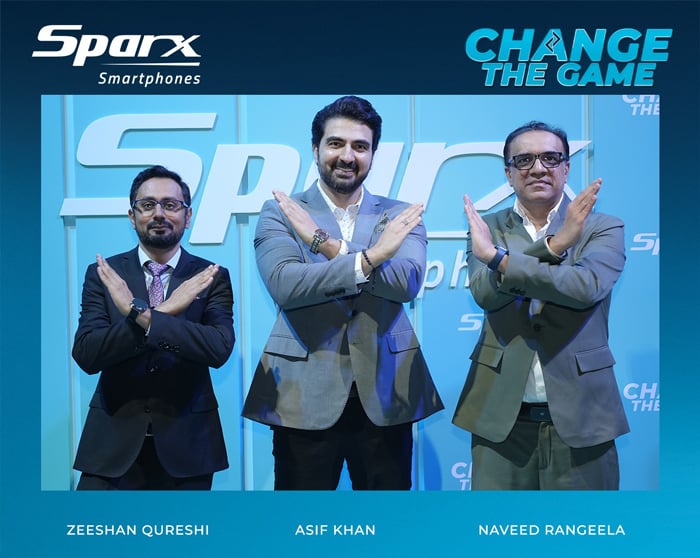 Deploy Group, Pakistan's leading mobile manufacturer, has marked a significant milestone in the tech industry as it ventures into the global market with its indigenous brands. With proprietary lines such as the Sparx smartphone, Xmobile feature phone, and Xcess smart accessories, Deploy Group has not only captured the local market but is now setting its sights on international horizons.
In a landmark development, Deploy Group received its first export order from Nigeria, showcasing the tangible potential of Pakistan-made mobile brands. This achievement is a testament to the quality and competitiveness of Pakistani technology in the international market. The Group anticipates completing this inaugural shipment by the end of November, with the support and facilitation of government authorities.
First Export Order: A Monumental Achievement
Deploy Group's Chairman, Asif Khan, commented, "This is a monumental step not just for Deploy Group but for Pakistan's entire mobile industry. Exporting our own brand's mobile phones to Nigeria marks the beginning of Pakistan's presence in the global mobile market."
Zeeshan Qureshi, CEO of Deploy Group, shared his insights, "Our participation in Gitex 2023 and the subsequent export order are the fruits of relentless innovation and a firm belief in our national capabilities. We are poised to take on the global stage with our quality products."
Managing Director Naveed Rangeela reflected on the journey, stating, "Seeing our 'Made in Pakistan' brand getting international recognition is a dream come true. The hard work and dedication of our team have paid off, and we're just getting started."
The Gitex Technology Week 2023 was a pivotal moment for Deploy Group as it became the first Pakistani mobile manufacturer to exhibit its own brands at this prestigious global tech event. This move not only showcased Pakistan's capabilities in the technology sector but also underscored Deploy Group's global ambitions.
The company received an overwhelming response during the five-day exhibition, solidifying its reputation on the international stage. The strategic decision to participate in Gitex was driven by the goal to highlight Pakistani mobile brands and to carve a path for global exports.
Chairman of Deploy Group, Asif Khan, said that PSEB, MoIT and PTA should be appreciated for their support in propelling Pakistani brands like Deploy Group to the forefront at Gitex. Their collaborative efforts have been instrumental in setting the stage for Pakistan's burgeoning presence in the global tech arena.
The vision of Deploy Group resonates with a deep sense of national pride and a forward-looking international perspective. The management firmly believes that true export opportunities lie with Pakistan's own brands like Sparx smartphones, Xmobile, Xsmart and Xcess. These proprietary brands possess untapped potential since they are fully owned and operated under Pakistani leadership, unlike foreign brands assembled in the country, which already have a global presence.
The strides made by Deploy Group underscore a broader narrative — with the right support and government backing, Pakistani brands can indeed break into emerging markets and contribute significantly to the country's foreign reserves. The success of Deploy Group's first export order to Nigeria paves the way for other local manufacturers to follow suit, potentially leading to a vibrant export-oriented mobile manufacturing industry in Pakistan.