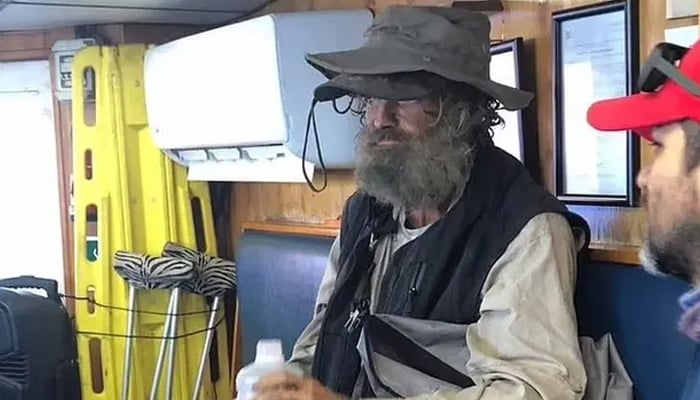 The Australian sailor, who was stranded in the Pacific Ocean with only his dog for two months, is said to be "stable and very well".
Australian Tim Shaddock, 51, and his dog Bella were stranded at sea after their boat was damaged by a storm while traveling from Mexico to French Polynesia in April.
Dubbed "Cast Away" in real life after the blockbuster film starring Tom Hanks, Shaddock survived two months in the Pacific Ocean by eating raw fish and drinking rainwater.
Both were rescued by a tuna trawler after being spotted by a helicopter.
Miraculously, despite his ordeal, the 51-year-old man had "normal vital signs" when he was pulled aboard, The Australian Channel 9news The report cited a doctor aboard the trawler.
Shaddock and Bella embarked on a long journey of more than 6,000 km (3,728 mi) from La Paz, Mexico.
However, after a storm damages his ship's electronics, the two lose contact and are swept out into the vast and hostile ocean.
Two months later, Shaddock was finally rescued off the coast of Mexico. By then, he looked very similar to Hank's character in the film, with a grown beard and significantly reduced weight.
However, despite the shocking incident, the man said he is in very good health.
"I have gone through a very difficult ordeal at sea," he said in a video obtained. 9news,
"I just need rest and good food because I have been alone at sea for a long time. Otherwise I am in very good health."
He further added that the said fishing gear helped him survive. That and a combination of luck and skill.
The tuna trawler returned to Mexico, where Shaddock would be medically examined and receive more treatment if needed.