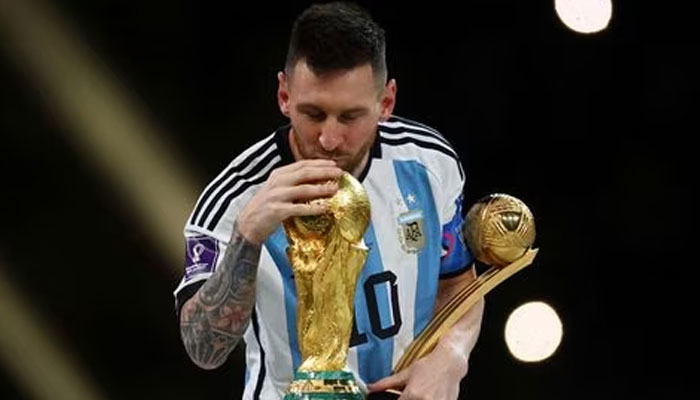 Lionel Messi has expressed satisfaction with his decision to join Inter Miami and has expressed his eagerness to accept a new challenge. The 36-year-old arrived in the United States on Tuesday to prepare for his official presentation as an Inter Miami player, which is due to take place at a special event on Sunday.
In an interview with Argentine TV, Messi confirmed, "I am happy with the decision we made. I am ready and eager to face the new challenge." He emphasized that his mindset and approach towards the game will remain unchanged and he will continue to give his best for both himself and the club while striving to perform at the highest level.
Inter Miami are making elaborate arrangements to celebrate the arrival of the seven-time Ballon d'Or winner. The club has scheduled a special event for Messi's presentation at DRV PNK Stadium in Fort Lauderdale. The event promises an evening of thrilling entertainment, on-pitch speeches and much more. As stated by the club, season ticket holders will have the opportunity to attend the event free of charge.
In joining Inter Miami, Messi will be reunited with his former Barcelona teammate Sergio Busquets, as well as former Argentina coach Gerardo Martino. Their reunion at the club adds another layer of familiarity and shared history between the team.
Fans can expect Messi to make his debut for Inter Miami on July 21 in a League Cup tie against Mexican side Cruz Azul. The match will mark the start of Messi's journey with the club as he aims to contribute his exceptional talent and expertise to their efforts on the field.
Messi's arrival has generated immense excitement and anticipation among Inter Miami supporters and the wider football community. As he begins this new chapter, all eyes will be on the legendary Argentine to see how he adapts to the challenges and opportunities presented by Major League Soccer and the vibrant soccer culture in the United States.