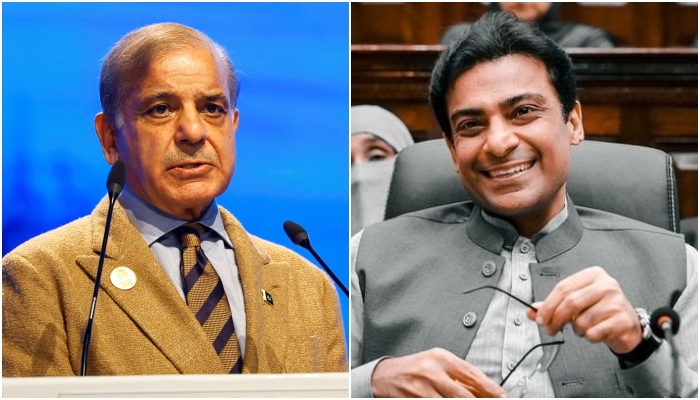 Lahore: In a major development, an accountability court in Lahore on Thursday accepted the plea to acquit Prime Minister Shehbaz Sharif and his son Hamza Shehbaz in a Rs 7 billion money laundering case.
The court acquitted the prime minister along with all co-accused except one, namely Hamza, Nusrat Shahbaz (wife), Javeria Ali (PM's daughter), Muhammad Usman, Masroor Anwar, Shoaib Qamar, Qasim Qayyum, Rashid Karamat, Ali Ahmed and Nisar Ahmed.
However, the court issued a permanent arrest warrant for PM Shehbaz's daughter Rabia Imran, who was declared a proclaimed offender in the case.
The accused had filed petitions seeking acquittal on the ground of NAB's inability to produce any evidence against them.
NAB investigators also confirmed that no evidence was found.
Announcing the reserved judgment earlier this month, the court said it had no other option but to acquit the accused, as the NAB has said it has nothing against them.
The anti-corruption watchdog had filed the reference in August 2020 for an ongoing probe since 2018, when PM Shehbaz served as the Leader of the Opposition in the National Assembly.
He was arrested by the NAB on September 29 after the Lahore High Court rejected his bail in the case.
An accountability court convicted the prime minister, Hamza and other accused on November 11, 2020, after more than a month.
However, the Prime Minister was released on bail in April 2021.