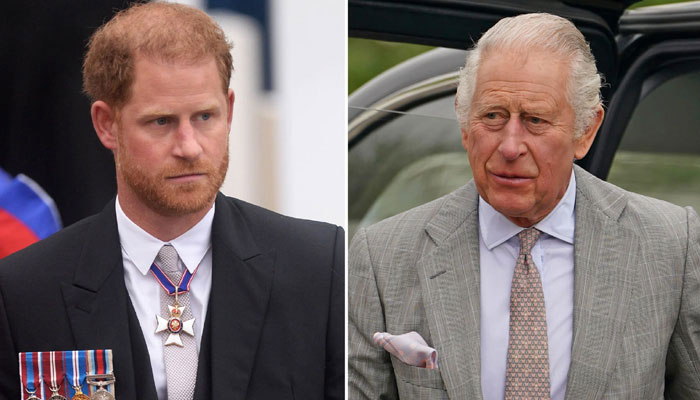 King Charles did not talk to his estranged son Prince Harry to "protect" his peace on 75th birthday despite speculations.
It was reported by several media outlets that Harry wished His Highness on his big day by calling him; however, a royal expert believes the rumours are baseless.
Speaking with GB News, Angela Levin claimed that it is hard for her to believe that Charles talked to Harry on call after years long feud.
"I don't actually believe that he rang, that's just my view and obviously I can't say for sure," she said of the rumours.
ALSO READ: King Charles humiliates Prince Harry once again on birthday
"But one reason I think it is that King Charles has his day very carefully worked out and he doesn't just take phone calls that happen by chance; you can't ring him directly because he doesn't have a mobile and it would have gone through various aides," Levin added.
"I don't believe it as well because he would have protected himself. If you're going to have a birthday and a lovely time, you don't want Harry ringing you and starting moaning and groaning and attacking you and saying 'you've got to apologise to Meghan,'"
The expert went on to add, "I don't think it happened but we'll wait and see because there have been other occasions when Harry has said he's rung and it's not been true. So I'm not 100% sure but it doesn't fit in at all."
"I don't believe that he would have been spoken to, even if he had called because he would upset the whole day."