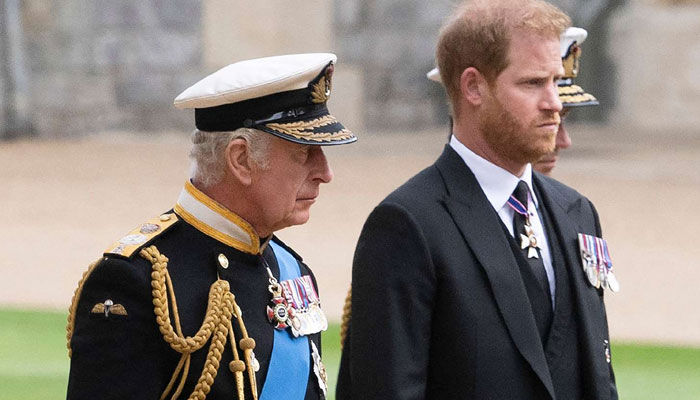 Britain's King Charles has announced his major decision regarding the charities founded by the monarch as the Prince of Wales.
The royal family shared King Charles decision on its official X, formerly Twitter handle, saying "Announced today, following His Majesty's Accession…
"The Prince's Trust will become The King's Trust.
"PWCF will become King Charles III Charitable Fund (KCCF).
"And The Prince's Foundation will become The King's Foundation."
The royal family also shared details about the charities.
The Prince's Trust will become The King's Trust
The King's Trust was founded by Charles as Prince of Wales in 1976. The charity helps young people who have faced disadvantage and adversity to build a better future for themselves, through employment, education and enterprise. Since its formation, the Trust has helped more than a million young people across the UK.
The King's Trust has operated outside of the UK since 2015, delivering programmes across Asia, Africa, the Caribbean, Europe and the Middle East through Prince's Trust International as well as support through Prince's Trust Australia, Prince's Trust Canada, Prince's Trust Aotearoa New Zealand, Prince's Trust USA and Prince's Trust Group Company. These organisations will also reflect the change to The King's Trust.
Together the charities deliver education, employability and enterprise programmes to underserved young people and communities in over 20 countries around the world.
The Prince of Wales's Charitable Fund will become King Charles III Charitable Fund
King Charles III Charitable Fund was founded in 1979 and awards grants and incubates initiatives to help people and communities to change the world around them. 
Inspired by His Majesty's values of harmony and sustainability, the Fund invests in a range of causes including the Environment and Countryside, Social Inclusion, Health and Wellbeing, and Heritage and Education. The Fund is committed to creating lasting improvements to people's lives and a sustainable future for all.
The Prince's Foundation will become The King's Foundation
The King's Foundation was formed in 1986 and is based at Dumfries House, Ayrshire, and active across Highgrove Gardens in Gloucestershire, The Castle of Mey in Caithness and sites in London including The Garrison Chapel and Trinity Buoy Wharf. The charity's focus is on creating communities where people, places and the planet coexist in harmony.
The Foundation's work aims to educate, inspire and demonstrate how practical knowledge from the past can create sustainable community prosperity in the present. 
It attracts over a quarter of a million visitors to its houses and gardens each year, delivers life-changing programmes for 15,000 students, and vital health and wellbeing programmes for 2,000 people annually.
The latest decision by King Charles has been made days after Prince Harry and Meghan Markle 'disappointed' the monarch over Lilibet and Archie as the Duke allegedly snubbed his 75th birthday invitation.