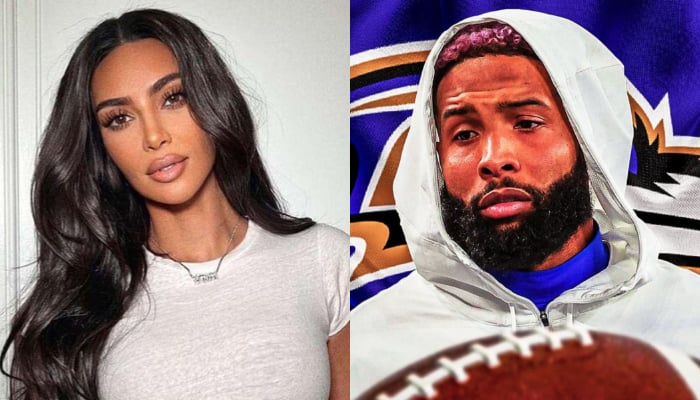 Kim Kardashian has left her fans stunned as it has been revealed that the reality TV star is now dating NFL star Odell Beckham Jr. The NFL star was previously linked to Kim's sister, Khloe Kardashian.
A source privy to the matter revealed that the SKIMS founder has been spending time with Odell very recently.
According to the Mirror, the recent episode of the Deux U podcast revealed the identity of Kim's alleged new man, saying, "Kim is dating an American football star who plays for a team on the East Coast. It's Odell Beckham."
The source says that he couldn't reveal more information and stuck to saying, "They were hanging out very recently."
Kim and Odell have not yet responded to the claims. Fans quickly took to social media to express their opinion regarding the possible new celebrity couple. One Reddit user wrote, "Umm, her soccer mom phase over the summer holidays paid off then… I thought she would use it to bag a player."
Another wrote, "Honestly, this would be hilarious, and I hope it's real."
This comes after her ex-Kanye married Biance Censori. The Kardashian star has previously been linked to Tom Brady, who later slammed the rumour by getting together with model Irina Shayk.