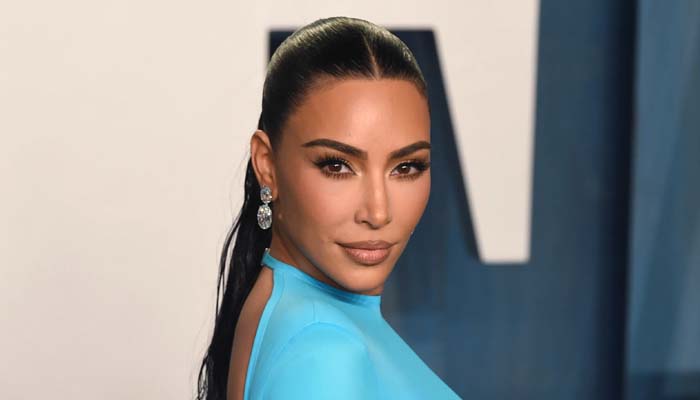 In this week's episode of The Kardashians, Kim Kardashian shocks the audience.
Talking to her hairstylist Chris Appleton, Kim said: "You guys, something you don't know about me."
Then, the SKIMS founder spilled beans on something she said she would never do.
To the audience's surprise, Kim performed this deed years ago and no one knew about it till now.
The 43-year-old Kardashian revealed that she has got the inside of her lower lip inked.
Despite shunning body ink as too tacky for her taste, she and a group of her friends did a matching tattoo in front of her sister Khloe Kardashian.
"Me and all my friends got matching tattoos and everyone got them on their hands and I was like, 'There's not a shot I will get a tattoo," told the mother of North West.
The businesswoman also chimed in that she "finally put a bumper sticker on a Bentley" at "4:30 in the morning" celebrating Saturday Night Live hosting debut in 2021.
Kim Kardashian went on to explain that no one has ever been able to spot the ink since the tattoo is hidden.
She quipped, "No one knows, no one sees it, I forget."
"But every once in a while, I'll be flossing my teeth and I'll see black and I'll go, 'What's this black thing?'"
The reality star opted for a jet-black infinity sign to feature her inner lip.
For the unversed, Kim commented on getting tattoos on The Wendy Williams Show in 2019: "Honey, would you put a bumper sticker on a Bentley?"