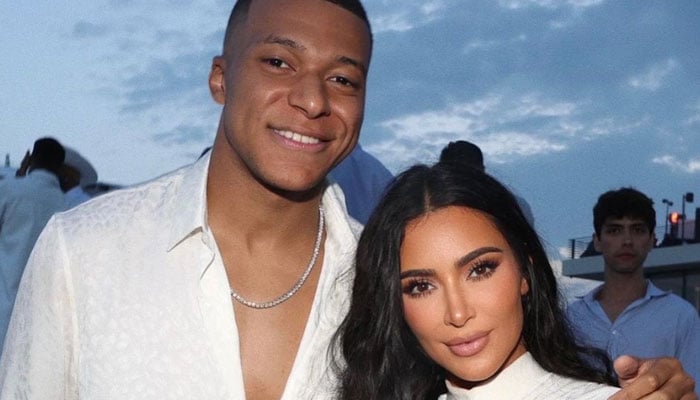 Kim Kardashian reportedly has her eyes set on French footballer Kylian Mbappé after she could not grab Tom Brady's attention despite having a huge crush on him.
According to Heat Magazine, the reality TV megastar, 42, even flirted with the athlete, 24, at now-infamous Michael Rubin's 4 July bash where Brady was also in attendance.
Even though The Kardashians star was linked to the NFL player earlier this month, an insider told the outlet that Kim is determined to score a sporting superstar be it Mbappé or Brady.
As for Brady, he was seen mingling with model Irina Shayk with whom he is said to be romancing since their PDA filled outing, so he is out of the picture.
"Kim is still in the flirtation stage with Kylian at this point. But she's pretty giddy about this whole thing, because she feels like she manifested it," the insider said.
"She saw pictures of Kylian ages ago and started telling friends she wanted a guy like him, so the fact that they're now talking is huge," the source added.
The source went on to add that the Skims founder was "so flirty" with Mbappé at the star-studded 4 July party, adding, "everyone was talking about it."
"She's had her eye on Kylian for a while. This doesn't mean she's not up for something with Tom – she's enjoying her flirtation going with him – but if she has her way, Kylian is her first choice."
However, her mother Kris Jenner has some reservations about them in case they start dating because of their huge age gap even though Kim is not bothered by it.
"The age gap between her and Kylian is not a downside for Kim – she is more than happy to be a cougar. But her mum is pushing for Tom – she thinks he's a much better choice."