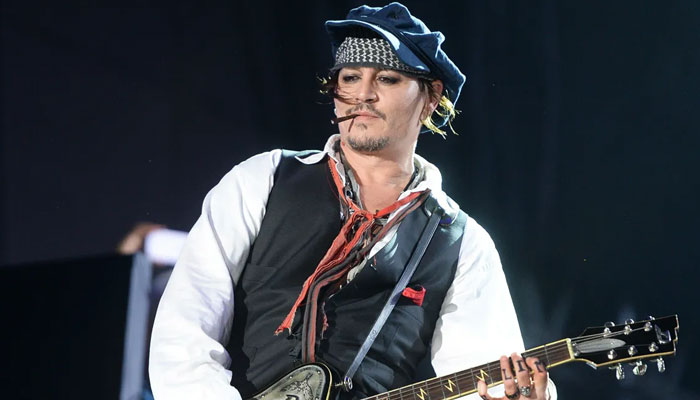 Johnny Depp friends are worried for the star after his band The Hollywood Vampires was forced to re-schedule a number of shows due to his injury and his alleged drinking habits.
The band also had to cancel a gig at Budapest sports arena on July 18 last minute because the Pirates of the Caribbean actor reportedly passed out last minute, and they covered for him saying he was "sick."
Now, an insider spilt to Life & Style that close friends of the musician and actor believe the drama surrounding his ex-wife Amber Heard still haunts him, and it is not letting him move on.
However, others are of the view that too much booze has "gotten him so bad" that there is nothing else except to stage an intervention for him.
"Johnny's pals fear his partying is once again catching up to him," the insider shared. "Some claim his boozing has gotten so bad that they want to stage an intervention."
The publication also claimed that the real reason behind the Budapest show cancellation was Depp losing consciousness and passing out at his hotel after which doctors were called. 
"His bandmates were furious but also concerned," the insider shared. "Johnny doesn't know when to stop."
"There are probably a lot of reasons he wants to check out," the source noted, adding, "but some say the Amber drama still affects him."
"He's famous for falling down, picking himself up, brushing himself off and moving on, but he can't do that forever, and at some point something is going to give."
"Johnny is way too old to be acting like a young rock star. He's just not bouncing back like he used to."