US President Joe Biden's dogs Commander and Major have reportedly bitten several Secret Service personnel in the White House and in his home in Delaware, raising safety concerns among the officials.
According to the emails acquired by a group Judicial Watch, Commander bit people 10 times, with one of the injured hospital landing in the hospital for treatment in November 2022.
Commander came to the White House in 2021 with emails suggesting that Biden's pet was unleashed.
In one of the incidents, First Lady Jill Biden "couldn't regain control of the dog as it attacked a member of Secret Service staff."
"I believe it's only a matter of time before an agent/officer is attacked or bit," a staff member wrote in an email.
Elizabeth Alexander, communications director for the first lady, said: "The White House complex is a unique and often stressful environment for family pets, and the First Family is working through ways to make this situation better for everyone."
"They have been partnering with the Secret Service and Executive Residence staff on additional leashing protocols and training, as well as establishing designated areas for Commander to run and exercise," she stated.
She added: "According to the Secret Service, each incident referenced was treated similarly to comparable workplace injuries, with relevant notifications and reporting procedures followed. The President and First Lady are incredibly grateful to the Secret Service and Executive Residence staff for all they do to keep them, their family, and the country safe."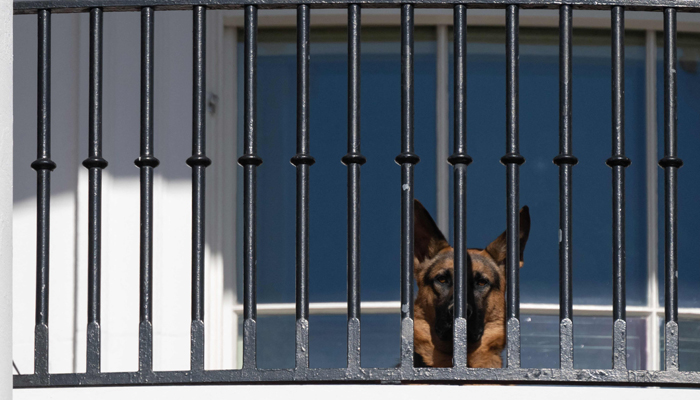 Anthony Guglielmi, USSS chief of communications, said: "The US Secret Service is aware of incidents with the first family's pets."
"For the past several presidential administrations, the Secret Service has navigated how to best operate around family pets and these incidents are no exception."
"We take the safety and wellbeing of our employees extremely seriously," Guglielmi said, adding that "employees are encouraged to report any job-related injuries."
Guglielmi said: "Secret Service special agents and officers neither care for nor handle the first family's pets but continuously work with all applicable entities to minimise adverse impacts in an environment that includes pets."