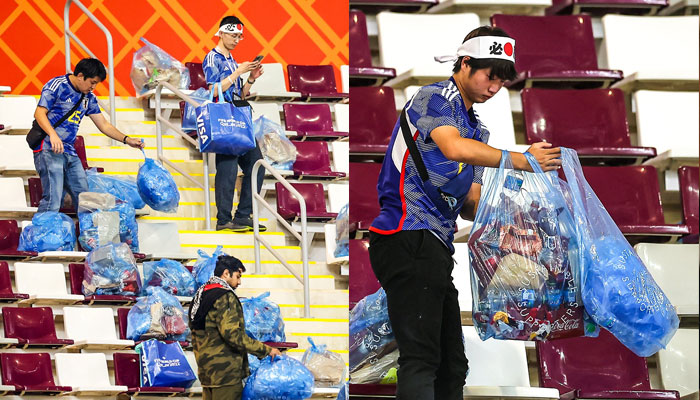 Japanese spectators have won hearts and praise on social media by showcasing their remarkable sportsmanship during the Women's World Cup. After watching their team's impressive 5–0 victory against Zambia, many Japanese fans decided to stay behind and clean the stands, keeping the stadium spotless.
The heartwarming scene was captured on video, which showed Japanese fans walking around the stadium with garbage bags, diligently picking up trash left in the stands. This act of collective responsibility and respect for the environment has become a tradition among Japanese fans in recent years. Similar expressions were seen during the men's 2022 and 2018 World Cup matches, further cementing their reputation as some of the best fans in the world.
Social media flooded with praise for the Japanese fans' actions, with one Twitter user describing them as "literally the best fans in the world". Fox Soccer also lauded this admirable tradition, calling it "the best tradition in sports".
The Japanese women's national team, known as Nadeshiko, also displayed exemplary sportsmanship by leaving their dressing room spotless after the match. FIFA acknowledged and thanked him on Twitter for his thoughtful gesture, which included a thank you note written in both Japanese and English.
Japan's impressive win against Zambia with two goals each from Mina Tanaka, Jun Endo, Reiko Ueki and Hinata Miyazawa marked an exceptional start to their World Cup campaign. As Nadeshiko prepares to take on Costa Rica on Wednesday, the sportsmanship and cleanliness of their fans has left a lasting impression on the global football community.