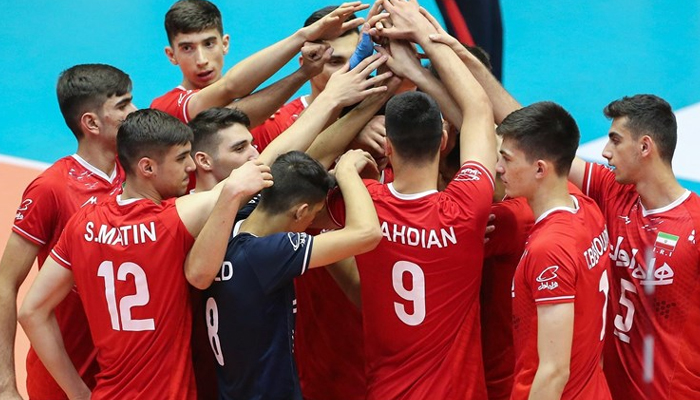 Iran on Wednesday won the Central Asian U16 Volleyball Championship by defeating Pakistan 3-2 in Tashkent, Uzbekistan.
Iran won by scores of 25–20, 25–27, 25–18, 21–25 and 15–11. The home team won the gold medal by winning the final while Pakistan managed to secure the silver medal.
Pakistan U16 team will now participate in Asian Junior Championship.
Heavy fine imposed on Pakistan Volleyball Federation
The Asian Volleyball Confederation (AVC) recently fined the Pakistan Volleyball Federation (PVF) $20,000 for missing the AVC Challenge Cup held in Chinese Taipei.
The Foreign Office refused permission to the PVF on the day of the team's departure, making it impossible for the federation to notify the organizers seven days in advance, as required under the law.
Now PVF has requested the Pakistan Sports Board (PSB) to help them as the federation has already paid for the tickets which were non-refundable.
The Pakistani team was to leave for Chinese Taipei on 5 July but was informed at the last minute that the Foreign Office had not issued NOC to participate in the AVC Cup under the One China Policy.
AVC fined $20,000 for non-participation under Asian Volleyball Confederation rules as Pakistan was not given NOC to participate on Foreign Office recommendations.
It was explained to the Foreign Office that despite the One China policy, teams from China travel to Taiwan to compete and vice versa, as Taiwan plays under the name of Chinese Taipei as per IOC instructions.
As a result of this decision of the Government of Pakistan to not issue NOC for participation, the Pakistan Volleyball Federation suffered a loss of 13 million rupees.
The PVF claims that they are a poor sporting organization and cannot afford such huge losses as they raise money through sponsorships and donations with great difficulty. If they do not immediately pay the $20,000 fine imposed by the AVC, the future participation of the Pakistan volleyball team in all competitions will be in jeopardy.