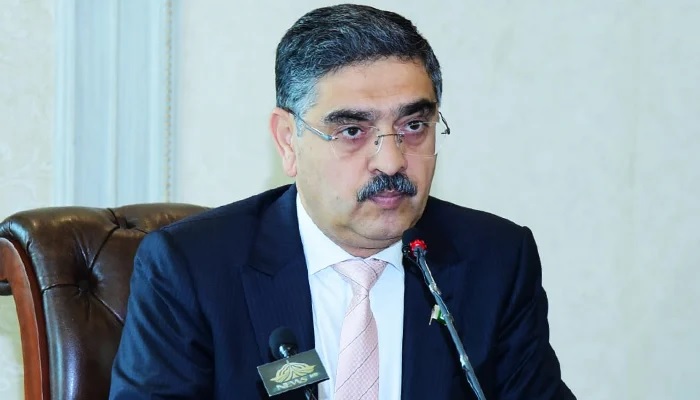 Visit was scheduled from September 4 to 6.
Invitation was sent by President William Samoei Ruto.
PM Kakar will address UNGA on September 22 in New York.
---
ISLAMABAD: Interim Prime Minister Anwaar-ul-Haq Kakar has cancelled his three-day official visit to Kenya which was scheduled to commence from September 4 (Monday), The News reported on Saturday.
According to the Foreign Office, PM Karar was scheduled to visit Nairobi, Kenya to attend the Africa Climate Summit at the invitation of President William Samoei Ruto, from September 4 to 6.
However, the prime minister cancelled the visit after evaluating the pros, cons and situation in the country, the publication said. 
This would have been Kakar's first foreign visit since taking the oath as Pakistan's caretaker prime minister. Interim Foreign Minister Jalil Abbas Jilani, caretaker cabinet members, advisers, and special assistants would have accompanied the PM on the visit.
The prime minister, however, will go ahead with his planned visit to the United States to address the United Nations General Assembly (UNGA) on September 22 in New York. He will be the first Pakistani caretaker premier to address the UNGA.
Earlier, it was reported that the Kenya visit was linked to the policy the previous government had formulated to promote bilateral relations with African countries.
According to sources, in the meeting, Pakistan-Kenya relations, trade and investment opportunities, and cooperation would have been reviewed.
Moreover, agreements and memorandums of understanding would have been signed during the caretaker PM's visit to Nairobi.
Africa is still an untapped market for the Pakistani business community and Pakistan has made a "Look Africa Policy" to explore this vast market for trade and exports.