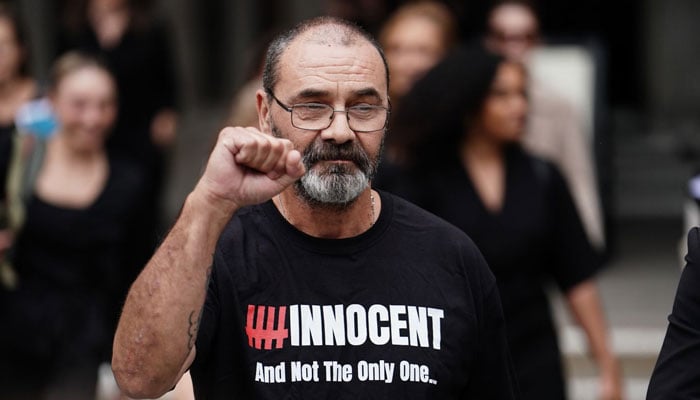 After enduring 17 years behind bars for a crime he didn't commit, Andrew Malkinson finally walked free yesterday, thanks to new DNA evidence that linked the actual perpetrator to the rape case. 
In an emotional statement outside the Royal Courts of Justice, Malkinson expressed his relief and bitterness, accusing the Greater Manchester Police (GMP) of ignoring his pleas and forcing him to live a "false fantasy" while they insisted on his guilt.
Malkinson's harrowing journey through the justice system came to an end as the Court of Appeal quashed his conviction. No DNA evidence ever connected him to the crime, and the prosecution's case relied solely on contested eyewitness identification. He noted, "Today we told this court I was innocent and finally they listened – but I have been innocent all along."
Throughout his incarceration, Malkinson maintained his innocence and refused to make a false confession, which he claims led to an additional ten years in prison. He expressed his frustration, "They claimed I was in denial and made me serve an extra 10 years in prison because I would not make a false confession… I am not in denial, I am not a liar – but I will tell you who is: Greater Manchester Police are liars! And they are in denial."
Malkinson's case was reopened when new DNA evidence emerged, implicating another suspect who has now been arrested. The Greater Manchester Police and the Crown Prosecution Service did not contest the appeal, leading to his exoneration by three senior judges.
Despite being relieved at his release, Malkinson shared the toll it took on his life, leaving him jobless, homeless, and struggling to reintegrate into society. He stressed, "I spent 17 years on my guard against every threat; 17 years counting down the minutes to lock up so I could be behind my door and safe from other prisoners, safe from my own mind, imagining I would die there."
GMP's Assistant Chief Constable, Sarah Jackson, issued an apology to Malkinson, acknowledging the "grave miscarriage of justice" he endured. However, the years of lost freedom and the trauma he endured remain irreparable.