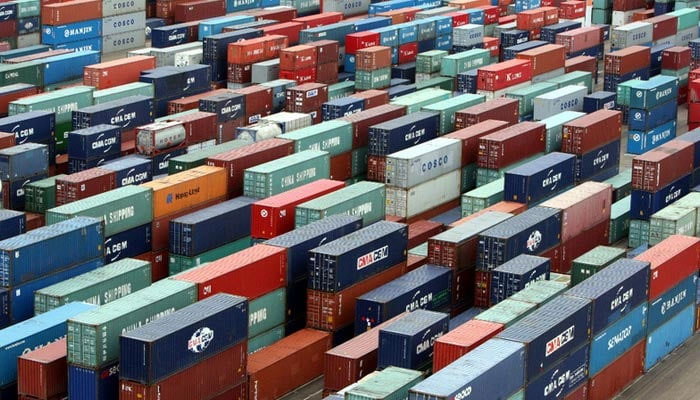 With the country battling dire economic circumstances, it has been revealed that illicit trade is costing a whopping Rs8 trillion to Pakistan each year, further worsening the prevailing financial crunch.
According to the Pakistan Business Council (PBC), Pakistan has "one of the highest" illegal trade in Asia, amounting to $68 billion or 20% of the formal economy, which also equals a damning 85% of the tax revenue target for FY 24.
The forum warned that the existing illegal trade also has an adverse effect on the country's economy and is also linked with criminal activities.
"Illicit trade undermines the formal sector's growth and exploits labour," the PBC said, adding that not only such activities are detrimental to the environment but also the production and trading of products that are unsafe and substandard.
Blaming high taxes and ineffective enforcement as the reasons behind unrestricted illicit trade, the forum said the phenomenon is further allowed to exist due to a "poorly documented cash-based economy".
The PBC also criticised the fitful measures taken against illegal trade terming them as "unsustainable".
Calling for "enduring" fundamental reforms, the body provided a comprehensive framework to curb illicit trade and reduce its adverse impacts on the economy.
As per the PBC, the government needs to;
Develop a strong political consensus to fight informality in the economy.

Address the misuse of the Afghan transit trade.

Control and eliminate the flow of foreign currency funding smuggling and under-invoicing.

Limit the use of cash to ensure transparency in transactions.

Bring all points of sale through which illicit goods are sold into the tax base.
It is pertinent to mention that Pakistan is facing a severe financial crunch due to depleting foreign reserves and devaluing local currency.
The caretaker government had launched a nationwide crackdown to curb illegal smuggling and hoarding of dollars and other foreign currencies.
Despite, the rupee making notable gains against the greenback, the country still is not out of the deep waters as its Current Account Deficit (CAD) stands at a whopping $6.5 billion.
After the signing of the IMF agreement under the $3 billion Stand-by Arrangement (SBA) programme, the forex reserves saw an improvement in July 2023, but in the last two months, the pace of external loans and grants has slowed down. 
Authorities expect that completion of the first review of the IMF programme would push up the dollar inflows from multilateral and bilateral creditors.