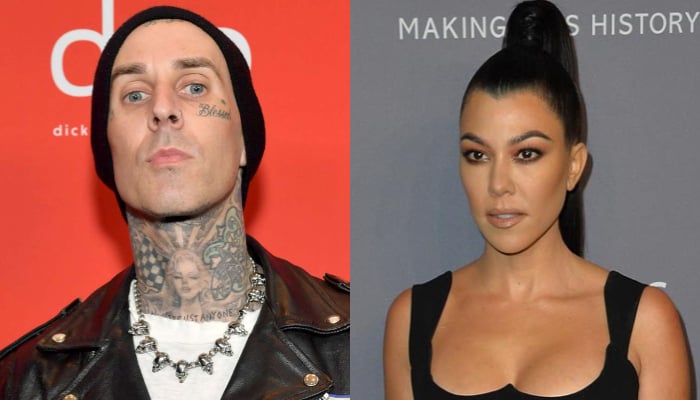 Blink-182 drummer Travis Barker and The Kardashians star Kourtney Kardashian have recently welcomed their first child, and to everyone's surprise, the celebrity couple did not build up intrigue around the name of their son.
Travis Barker and Kourtney Kardashian name their son Rocky 13
Reports confirm that they have named their baby boy Rocky Thirteen Barker. This didn't come as a surprise to the celebrity couple's fans because Travis already teased this name back in July and also explained the reasons for liking this name.
According to The Mirror, the star drummer with his 17-year-old daughter, Alabama, whom he shares with ex Shanna Moakler, starred in an episode of Complex Magazine's GOAT talk.
The final game they played at the show asked their opinion about a GOAT (Greatest of All Times) baby name.
Travis's hint about son's name back in July
Travis said, "I like Rocky 13," though the name was immediately disapproved by his daughter, who said, "That's so bad."
Barker explained the context behind his liking of the name as he said, "Rocky George played the guitar for Suicidal Tendencies, and 13 is just the greatest number of all time. It is also the name of the greatest boxing movies of all time."
Barker appeared on One Life One Chance podcast on October 20, 2023, and confirmed that Rocky 13 would be his son's name.