A paradise was lost as the devastating fire turned the scenic Lahaina city of Hawaii to ashes. Till now, 111 deaths have been confirmed and more than a thousand people are missing in Maui County, which is known for its world-famous beaches and the sacred green 'lao Valley.
In order to get a sense of what happened in Hawaii, this scribe interviewed former US Major General Suzanne Puanani Vares-lum, a native Hawaiian whose ancestors moved to this area during the time of Queen Keopuolani.
She addressed national security challenges throughout her professional career and has been serving the East-West Centre, Hawaii as its President since retiring from the military.
Here are the questions and her answers:
Q: No doubt, this is the deadliest fire in 100 years of US history. It has also erased the one-time capital of the former Hawaiian Kingdom. How do you see the rich history erased in the very land you once grew up in?
Ans: My ancestors are from Maui and I feel of course as much deep sadness for all who lost their loved ones, their homes and their way of life right now. My heart and my thoughts are with the people who are just trying to make sense of what just happened in a moment.
When we talk about Lahaina — the one-time capital of the former kingdom of Hawaii and whether or not this rich history is erased in this very land of my ancestors — you know, I have to say that Lahaina is not just a quaint tourist destination but a place of significance in Hawaiian history and for the people of Hawaii.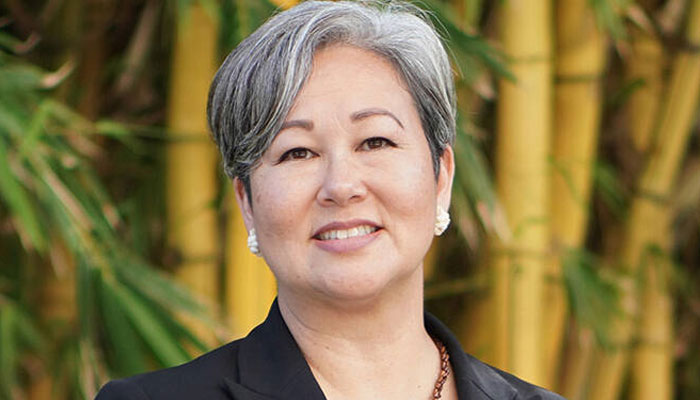 In Lahaina, there sits the historic Waiola church (home to royal family graves) where actually my great, great, great grandfather… studied the bible with Queen Keopuolani and that church again was burnt again.
But what remains is a shell and I am really confident that it would be rebuilt as it has been rebuilt before. And, in that area, some of our Ali 'I nui or ruling chiefs are laid to rest there. And, I personally have many family stories that are connected to the kingdom of Hawaii period in that area.
But, what I feel through this heartbroken sadness is also the fact that Hawaii people are resilient and strong and we see so many coming together and so many amazing ways to support the fire victims so I believe that we will get through together this and rebuild.
Q: What went wrong with the forecast and warning system? Why the people of Lahaina who had the Pacific Ocean to put out the fire had to jump into it to save their own lives?
Ans: You know, as I said, right now our focus is on the recovery and taking care of our people and we know that official and media investigations are already underway to determine what may have gone wrong or been preventable.
And, we have a lot of time I believe to learn all the facts and hopefully, in the future, we will be better prepared for what's to come around the corner because I am sure that we will have more weather-related disasters as the planet warms.
But for now, we need to devote our energies to helping the victims of this immediate tragedy.
Q: The indigenous people of Hawaii feel marginalised for a number of reasons. Now their former capital has been burnt to ashes. What measures should be taken to restore Lahaina to its former glory and heal the wounds of all affected by the fire?
Ans: You know the historical and cultural importance of Lahaina is much more than the structures and objects but it's spiritual. And, I believe that can live on and it does live on. And the descendants who have had to really adapt to change over the decades.
Because we have lost so many treasures, it makes the responsibility of sharing the stories with the next generation even more critical.
And, I believe as well as finding critical ways to build back in a way that ensures the voice of the native Hawaiians is part of this inclusive rebuilding of Lahaina.