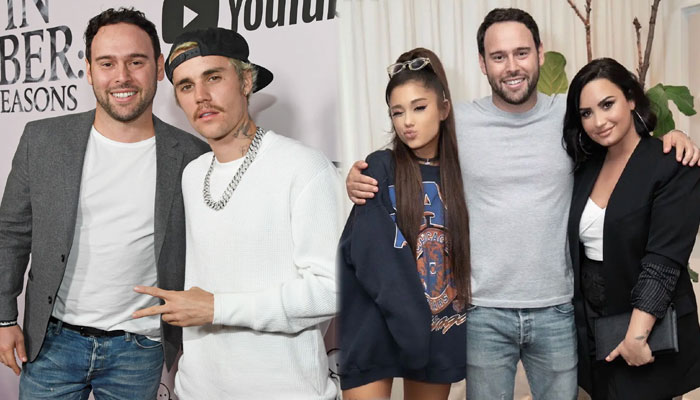 Scooter Braun is said to have lost his A-list client Justin Bieber after a report claimed that the singer was not on talking terms with his long term manager.
Even though the reports were dismissed by the representatives of the Peaches singer and the controversial manager, an insider alleged to People Magazine that Bieber was working on new music sans Braun.
On top of it, it was also revealed by Billboard that Braun has lost some other clients, Ariana Grande as well as Demi Lovato.
But, a recent report by Page Six confirmed that both Bieber and Grande are being managed by Braun as they are still "under contract" despite rumours.
"All of Scooter Braun's clients are under contract, and negotiations have been going on for several months as Scooter steps into his larger role as Hybe America CEO," a source close to the famed music manager said.
While some insiders still insist that the speculations are baseless, other sources are of the view that "where there's smoke, there's fire."
Another source close to Braun debunked all reports, claiming, "People are spreading rumors based on what they know, but they are off."
"SB Projects are still handling both Justin and Ariana as they work through what this new structure looks like," the insider added referring to Braun's company.
Meanwhile, reacting to reports of him getting fired by multiple artists in less than a week's time, Braun took to X, formerly known as Twitter, to joke about the speculations.
"Breaking news… I'm no longer managing myself," Braun wrote.