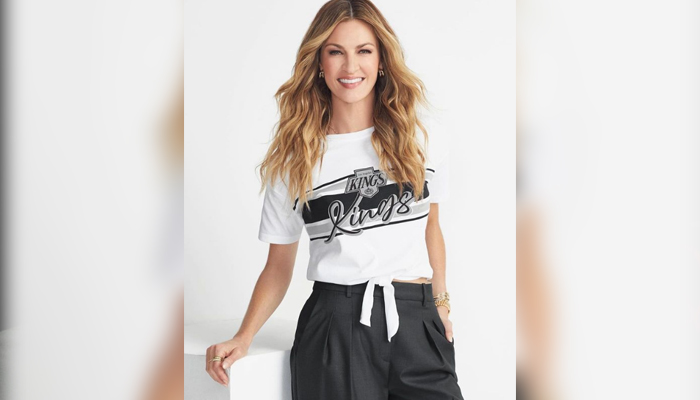 Fox Sports reporter Erin Andrews wants another child, but she believes that it would be better if she got through a jam-packed NFL season.
Andrews and her husband Jarret Stoll, almost four months after welcoming their first child via surrogate, are thinking about a sibling for their son Mack, according to an interview that the reporter gave to The Messenger.
"We definitely want to," she told The Messenger about her plans for another baby via surrogate.
"My sister and I are very, very tight. I need to get out of football season before we think anything like that. But yeah, we definitely are hoping again for another miracle. We're actually going to go see our surrogate later for lunch because she hasn't seen Mack in a while, so we're excited about that. You never know."
Andrews, who is also a co-host on the Calm Down podcast with Charissa Thompson, has been vocal about her journey as a mother.
But before moving towards surrogacy, the Fox Sports reporter had her husband underwent an eight-year-long IVF journey in a bid to conceive their child.
While referring to her surrogate, Andrews says she is nothing short of "an angel."
"There was nobody better than her in my book of just how she dealt with me, us, the whole situation," she said.
"If I could clone her and give her to everybody, I would because she was what made the experience so phenomenal. She is a real-life angel."