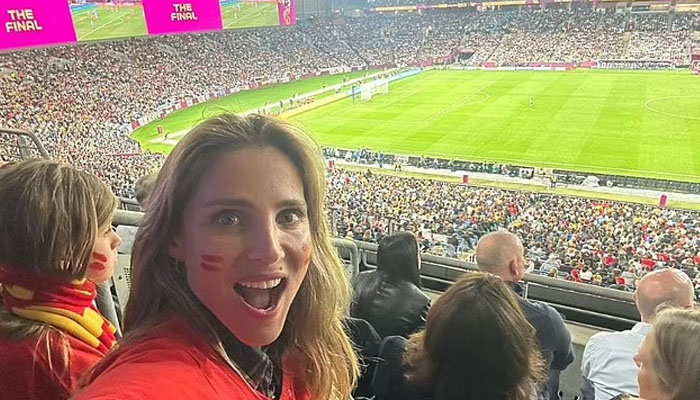 On Sunday night, Elsa Pataky embraced the soccer atmosphere and showed her support for Spain's team during the Women's World Cup final at Stadium Australia.
The 47-year-old Spanish actress couldn't contain her excitement as La Roja triumphed over England's Lionesses, cheering passionately in the stands.
 Alongside a picture of herself seated at the stadium, she expressed her enthusiasm with the caption, "'Vamos España!'"
In another post, Elsa exclaimed, "Goooooooooal!!!!!!" as she shared a video of herself enthusiastically supporting her team, adorned with face paint in the colors of the Spanish team. 
Alongside the video, the actress revealed that she attended the match with her children and her Australian husband, Chris Hemsworth. In the stands, Hemsworth was seen holding one of their children.
Earps came to the rescue of the Lionesses by making an impressive save to deny Jennifer Hermoso from a penalty kick, giving her team a lifeline. 
However, despite their efforts, the Lionesses were unable to score at the opposite end, bringing an unfortunate conclusion to a remarkable tournament that significantly elevated the prominence of women's football.
During the match, there was a brief interruption caused by a pitch invader who was wearing a "Stop Putler" T-shirt, drawing a comparison between Russian President Vladimir Putin and Adolf Hitler. The individual, who also wore a face mask, was swiftly escorted off the pitch by stewards.