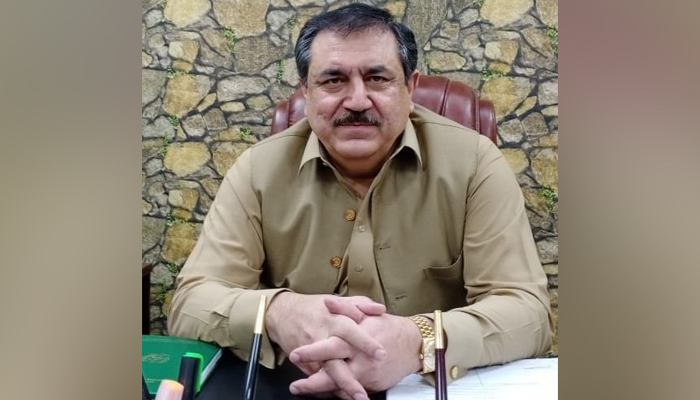 KP's interim chief minister directed to drop the minister from the cabinet: ECP.
Action taken after the minister attended a political rally.
The outgoing minister is not allowed to participate in any election campaign.
---
The Election Commission of Pakistan (ECP) has ordered the removal of acting Transport Minister of Khyber Pakhtunkhwa (KP) Shahid Khattak from his post for violating the electoral body's code of conduct related to election laws.
In a statement issued late on Saturday night, the ECP said that KP's interim chief minister Azam Khan has been instructed to remove the minister from his post and the provincial cabinet.
The apex poll body said the action against the minister was taken after it learned from media reports that Khattak had addressed a political rally in Nowshera.
The ECP said that the Provincial Election Commissioner of KP had sought a report on the caretaker minister's participation and speech in a public meeting.
The spokesperson emphasized that it is necessary for all existing governments to abide by the law and extend full cooperation to the Commission in order to ensure fair, transparent and impartial elections.
The commission cannot allow any sitting government or minister to participate in any election campaign.
The spokesperson said legal action would be taken in case of violation.
In January this year, the interim government came to power after the Pakistan Tehreek-e-Insaf (PTI) prematurely dissolved the provincial assembly to force the Pakistan Democratic Movement (PDM)-led ruling coalition to announce snap elections in the country.
Initially, 14 ministers became part of the interim cabinet.
The ministers who took oath on January 26 include former Inspector General (IG) Syed Masood Shah, Barrister Sanwal Nazir, Bakht Nawaz, Fazal Elahi, Adnan Jaleel, Shafi Ullah Khan, Shahid Khan Khattak, Haji Gufran, Khushdil Khan Malik, Taj Muhammad Afridi, Muhammad Ali Shah and Justice (retd) Irshad Kaiser, Manzoor Khan Afridi, Abdul Haleem Kasuria. and Hamid Shah were involved.