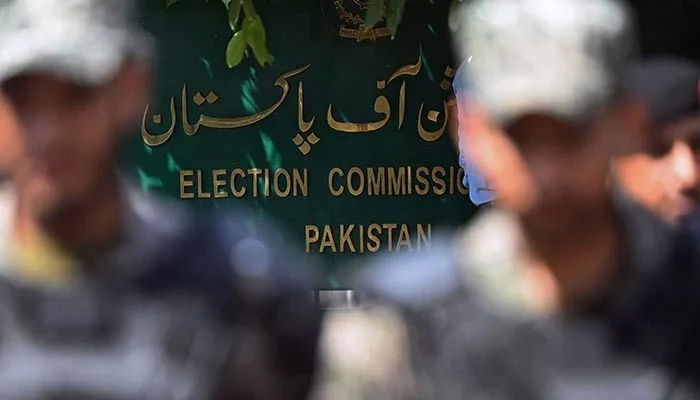 Imran Khan fails to appear before ECP bench.
Commission to indict PTI chief on August 22.
Necessary for Khan to be present for indictment.
---
ISLAMABAD: The Election Commission of Pakistan (ECP) Wednesday deferred Pakistan Tehreek-e-Insaf (PTI) Chairman Imran Khan's indictment in the contempt case as he failed to appear before the body yet again.
The electoral body's four-member bench, headed by Sindh member of the commission Nisar Ahmad Durrani, has deferred his indictment time and again as he refuses to appear before them.
Khan had attended the hearing last week for the first time in the case, which had started in August of the previous year. The ECP had initiated proceedings against him and two other erstwhile top party leaders Asad Umar and Fawad Chaudhry.
They were accused of allegedly using intemperate and contemptuous language against the commission and chief election commissioner during their media interactions on various occasions.
During today's hearing, Khan's counsel, Shoaib Shaheen appealed before the bench to allow his client's exemption from appearance.
At this, a member of the bench inquired whether Khan would make it to the next hearing. To this, Shaheen said that he would "try".
The advocate appealed to the bench to fix the hearing in September, but the commission's members stressed that they would be busy by then.
"We will set a date in August," a member said, at which the counsel said: "Please allow me to take a breather."
The lawyer informed the bench that the PTI chief had to visit the hospital for his medical checkup as he had been appearing before several courts recently.
The bench, after hearing the arguments, adjourned the hearing and said he would be indicted on August 22.
"It is necessary that the PTI chief is present before the bench for his indictment," he said.