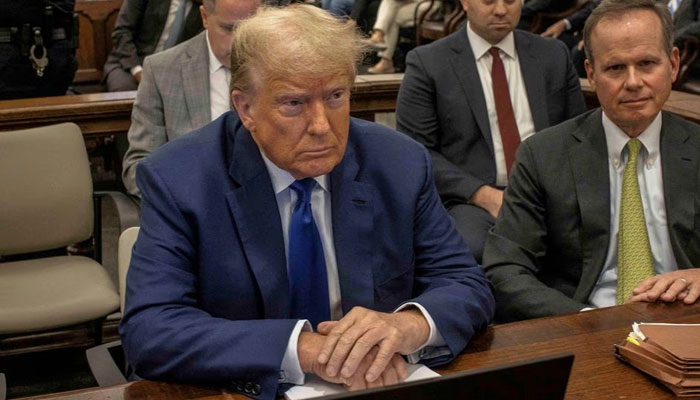 Former US President Donald Trump is set to testify in a civil fraud trial in New York, marking a critical moment in a case that could impact his business empire.
This case revolves around alleged fraudulent accounting practices that inflated the value of Trump's properties, including golf courses and apartment towers. 
New York state lawyers claim these practices secured him favourable financing terms and exaggerated his wealth by $2 billion. The state's Attorney General, Letitia James, is seeking $250 million in fines and business restrictions on Trump and his sons.
Unlike the criminal cases he faces, this trial won't lead to imprisonment but could damage his public image. Trump has leveraged the experience to solicit campaign donations, portraying himself as a victim of political targeting. 
However, it poses a significant threat to his carefully cultivated image as a billionaire with luxurious resorts and golf courses bearing his name.
The trial has unveiled evidence suggesting that company officials, including Trump's sons, were involved in manipulating property values. Trump's former lawyer, Michael Cohen, testified that Trump instructed him to manipulate financial statements to inflate his net worth.
Throughout the trial, Trump has displayed frustration and anger, repeatedly criticising the proceedings and the individuals involved, both inside and outside the courtroom. His confrontations have led to fines for violating a limited gag order.
This legal battle could interfere with Trump's potential political comeback, as it is expected to keep him off the campaign trail for a significant portion of the upcoming year. 
Nevertheless, polls indicate strong support among Republican voters for Trump's potential presidential nomination.
The trial was initially scheduled to run through early December but may conclude earlier as the state presents its final witnesses. Trump's daughter, Ivanka, is also expected to testify, although she is not a defendant in the case.
The outcome of this trial holds implications for Trump's reputation and business ventures, regardless of its impact on his political ambitions.