Former US President Donald Trump announced on Tuesday morning that he had received a target letter from the Department of Justice (DOJ) for a January 6 investigation, acknowledging that he was troubled by the jury investigation against him.
Criticizing the DOJ in his first appearance Fox News After receiving the letter, Trump said he was the target of an investigation.
He told a town hall in Iowa that he was troubled by the timing of the notification, reiterating that it was because of his standing in the GOP presidential primary race.
"It bothers me. It bothers me, and it bothers you, too, for everyone in this incredible, sold-out audience," the 77-year-old said.
Trump continued, "I got the letter on Sunday night. Think about it. I don't think he ever sent a letter on Sunday night."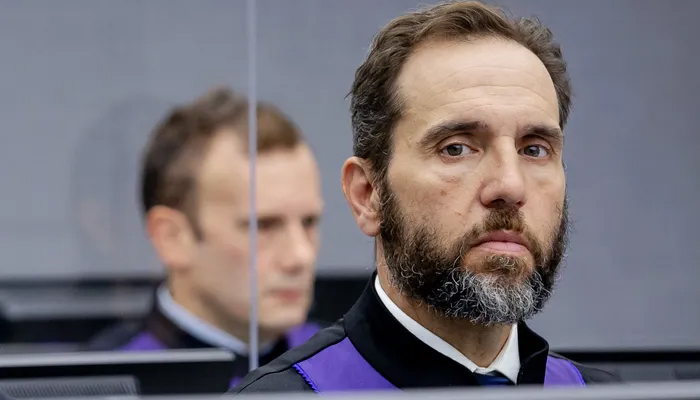 "And they're in a hurry because they want to interfere. It's election interference. It's election interference. It's never been done in the history of our country and it's outrageous."
Trump further said that the DOJ "has become a weapon for the Democrats."
In his interview, he also criticized Special Counsel Jack Smith and called him a "deranged prosecutor".
Smith is currently investigating Trump on two counts. One case focuses on the former president's retention of classified documents after he left the White House.
The second case relates to Trump's efforts to reverse his defeat in the 2020 election and block the confirmation of Biden's victory.
The Republican presidential candidate also faces an indictment by a grand jury in New York City for allegedly falsifying business records related to secret money payments made by his former lawyer Michael Cohen to an adult film star ahead of the 2016 election. have to do. Trump has declared himself innocent of all charges.
Trump said Tuesday morning on Truth Social that he received a target letter from the DOJ that focused on his role in the Capitol riots.
Trump also criticized the US election system, saying, "We have very corrupt elections, we have no borders. If you don't have borders and you don't have good elections, you don't have a country."