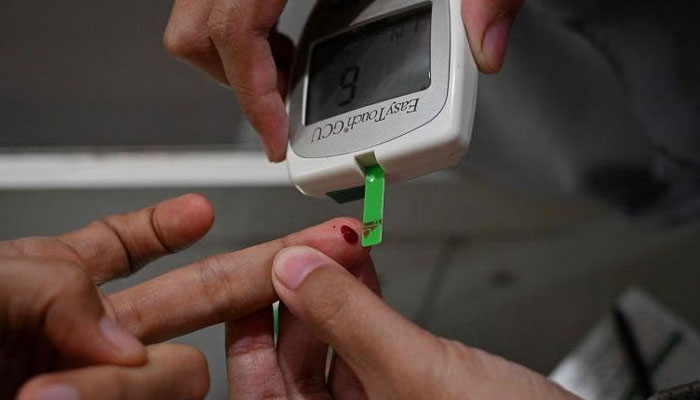 With an increasing number of diabetes patients, it has been revealed that the novel disease is one of the primary causes of premature deaths in the country.
The alarming revelation was made during a seminar organised by the Institute of Public Health (IPH) on World Diabetes Day with the experts highlighting the risks of diabetes attributing it to diseases such as high blood pressure, heart disease, renal failure, and blindness.
The event aimed to raise public awareness and foster collaborative efforts among medical professionals to curb the escalating health crisis.
Speaking on the occasion, Dr Mehreen Farooqi said that 35% of premature deaths in Pakistan are linked to diabetes.
She also stressed the need for regular blood screenings, particularly for those above 35, to enable early detection and preventive measures against diabetes.
Meanwhile, IPH Dean Professor Dr Zarfashan Tahir highlighted that 32 million Pakistanis are suffering from diabetes — which serves as a significant precursor to other life-threatening conditions.
The forum also highlighted the significance of measures such as daily exercise to mitigate the risks of diabetes with Dr Shafa Ali stressing that merely taking 500 steps daily can significantly reduce the risk of diabetes.
Dr Mahnaz Nasir Khan echoed Shafa's remarks adding that a shift in daily habits, emphasizing that one should eat to live, not live to eat.
The event concluded with a symbolic walk involving the Dean, faculty members, doctors, and students.
Furthermore, a nutrition camp provided free sugar tests, blood pressure checks, and weight assessments, offering practical insights into the prevention, management, and necessary measures for diabetes.