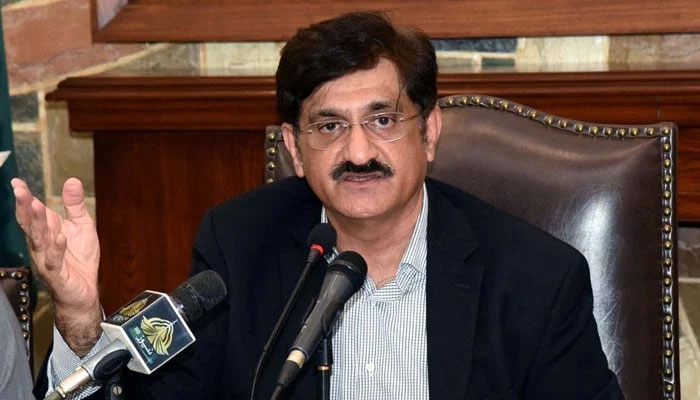 Sindh Chief Minister Murad Ali Shah has sent a summary seeking dissolution of the provincial assembly to Governor Kamran Tessori today (August 11), just a day before the completion of its five years constitutional term, well-placed sources said.
It is pertinent to mention here that the first session of the provincial assembly was held on August 13, 2018, and its five-year constitution term will end on August 12, 2023 (tomorrow).
"The Sindh CM has signed the summary for dissolution of the provincial assembly and left for the Governor House [for his assent]," according to the sources.
"The Sindh Governor on the advice of the chief minister may sign the summary till midnight today," the sources privy to the matter said.
Consultations between the ruling Pakistan Peoples Party (PPP) and opposition parties over the appointment of a caretaker chief minister are currently underway.
The well-informed sources said that the ruling party of Sindh is mulling to propose the name of Justice (retd) Maqbool Baqar for the slot of interim CM. 
Earlier, reports about appointing Mumtaz Ali Shah as the caretaker chief executive were also surfaced in the media.
However, the opposition had floated the names of Shoaib Ahmad Siddiqui and Younus Dagha for the slot. During a consultative meeting, the Muttahida Qaumi Movement-Pakistan (MQM-P) and Grand Democratic Alliance (GDA) had discussed the name of Dr Safdar Ali Abbasi for the  coveted slot.
---
More to follow…