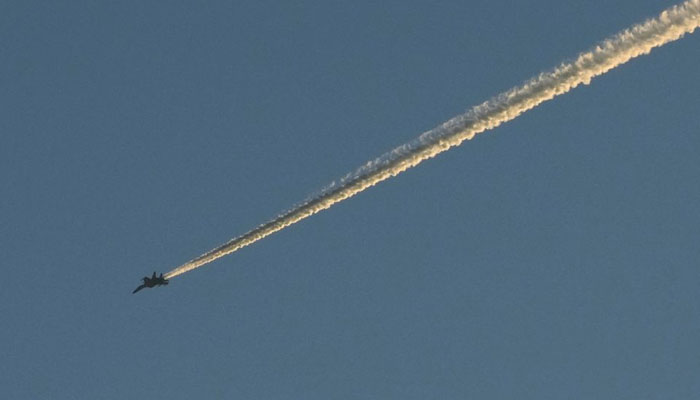 China began a series of military drills in the vicinity of Taiwan as a furious response to the island's separatist forces over the recent visit of Taiwan's Vice President William Lai to the United States, which is regarded as Beijing's key rival. 
The military exercises were referred to as a "stern warning" to Chinese opponent separatist forces on the island state, which the country sees as its own territory.
In a brief statement on Saturday morning, the Eastern Theatre Command of the Chinese People's Liberation Army (PLA), which is in charge of the island of Taiwan, announced that it was conducting joint naval and air combat readiness patrols around the island.
Beijing hasn't ruled out using force to seize control of the democratic, autonomous island. 
Moreover, Beijing has boosted military exercises around Taiwan over the recent years in response to what it considers "collusion" between the capital Taipei and Washington.
"The patrols and exercises serve as a stern warning to the collusion of 'Taiwan independence separatists with foreign elements and their provocations," the spokesperson said.
The Eastern Theatre Command stated that the PLA would conduct joint naval and air force drills with a focus on "actual combat capabilities" and ship-aircraft coordination to test seizing control of air and sea spaces, reported Al Jazeera.
"The armed forces' ability to fight in real combat conditions will be tested", a spokesperson for the eastern command told China's state-run Xinhua news.
Taiwanese officials and analysts had said that the recent military action carried out by China was provoked by Taiwan's Vice President William Lai's visit to the United States.
China's foreign ministry issued a statement to coincide with Lai's arrival in the US, saying it was opposed to any form of a visit by "Taiwan independence separatists" to the US.
"Lai stubbornly adheres to the separatist position of Taiwan independence and is a troublemaker through and through," the ministry said.
On Saturday, Taiwan's defence ministry fiercely denounced China's most recent military exercises close to the island, declaring that it will send the necessary forces to retaliate and that it had the capability, desire, and confidence to maintain national security.
"The launch of the military exercise this time not only does not help peace and stability in the Taiwan Strait but also highlights [China's] militaristic mentality," the ministry said in a statement.
In a joint statement, US President Joe Biden, President Yoon Suk-yeol of South Korea, and Prime Minister Fumio Kishida of Japan denounced Beijing's "dangerous and aggressive" behaviour in the South China Sea and vowed to "uphold regional security, strengthen Indo-Pacific engagement, and promote common prosperity."
Last year, China carried out days of major military drills close to Taiwan. in response to Nancy Pelosi, the then-Speaker of the US House of Representatives visiting Taipei.
Due to Pelosi's visit, China held military exercises for a record-breaking six days, which included test flights of the J-20 stealth fighter and conventional missiles.