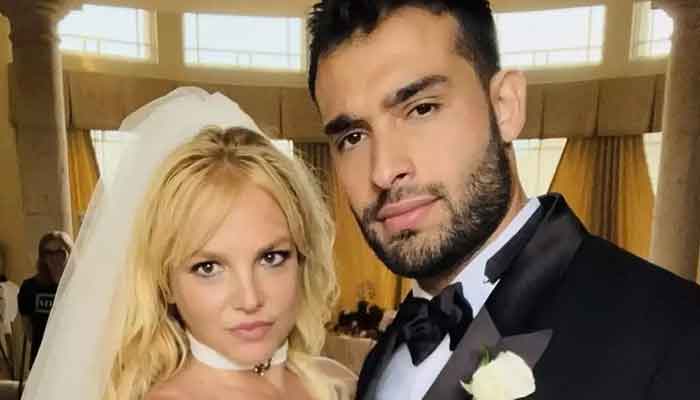 Sam Asghari could not control his anger and lashed out at NBA star Victor Vembanyama's security guard who allegedly assaulted his wife Britney Spears on Thursday.
The fitness personality criticized the man in his lengthy statement after Spears filed a police report of battery against Victor's security.
Asgari wrote on his Instagram story: "I oppose violence in any form, especially in defense of myself or someone else who is unable to defend themselves, without any justification."
He continued: "Self-defense may have been inevitable, but protecting any woman, especially my wife, is not debatable. I consider my reaction to be sober in view of what happened, and I hope that the person concerned Will learn lesson and change his neglect of women. Thanks for the support."
Britney's husband continued in a since-deleted Insta story: "The violent behavior of an unruly security guard should not affect the achievement of a great rising young man from @wemby. The coward should be blamed." who did this, the people who hired her without proper investigation, and a systemic culture of disdain towards women within sports and entertainment.
He wrote, "I can't imagine a scenario where an unarmed female fan showing any kind of enthusiasm or admiration for a celebrity would lead to physical assault, patting someone on the shoulder and rubbing her face." But the attack will not be done at all. "The changes needed will have to come from the top, and I'm looking forward to those changes."
Britney has reportedly filed a police complaint after she was allegedly "backhanded" by the player's bodyguard.
An eyewitness reportedly reported that Britney reacted to the incident by shouting: "This is betraying America."
The shocking incident happened when Britney, who is a "fan" of the player, reportedly approached NBA player Victor for a photo shoot together at the celebrity hotspot in Las Vegas. He reportedly "patted her on the back, right shoulder", and then security reportedly "pushed her back."