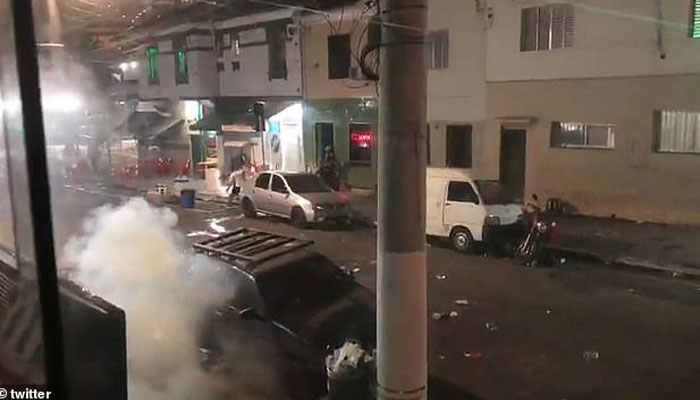 The Brazilian football community is in mourning after the tragic death of Palmeiras fan Gabriela Anelli, who was hit with a glass bottle outside a stadium. A minute's silence will be observed at matches in Brazil's top league to pay tribute to the 23-year-old fan.
The incident happened when Palmeiras and Flamengo supporters got into a brawl outside São Paulo's Allianz Parque stadium. Annelie was in the queue when a bottle was thrown, severely cutting her neck. Despite being taken to hospital, she tragically died two days later.
Annelie's brother expressed his gratitude for the support he received and shared the heartbreaking news on Instagram, adding that his sister has "gone to be with God in Heaven." Brazilian Football Confederation (CBF) president Ednaldo Rodrigues condemned the incident and vowed to cooperate with the relevant authorities to prevent the recurrence of such "criminal and tragic incidents".
As announced by Rodrigues, a minute's silence will be observed at all matches during the 15th round of the Brazilian Championship, in honor of Anelli. He stressed that football should be the place for passion and not for criminals who commit violence.
During the brawl, police also faced attacks with glass bottles and had to use pepper spray to restore order. Unfortunately, the spray affected the players inside the stadium, leading to two interruptions in the first half of the match due to their discomfort.
Players, including Arsenal's Brazilian striker Gabriel Jesus, expressed their condolences and called for an end to violence in football. Jesus described the incident as a sad day for Brazilian football and stressed the need for reflection and unity in dealing with such acts. The clubs involved, Palmeiras and Flamengo, issued statements expressing their solidarity with Anelli's family and condemning the senseless violence.
A police spokesman announced that the man responsible for throwing the bottle had been arrested and would be charged with premeditated murder. The incident has prompted widespread conversation about the safety of fans and the urgent need to address violence within football stadiums.