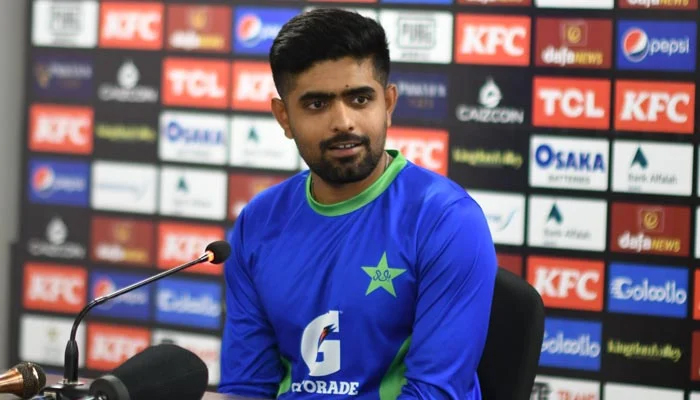 Pakistan skipper Babar Azam has "vehemently" rejected Indian media reports claiming that the Green Shirts' captain went on a shopping spree during his stay in the neighbouring country for World Cup 2023, according to an agency representing him.
Indian media claimed that the star batter bought jewellery and clothes — including a designer sherwani worth 700,000 Indian rupees.
"We vehemently reject the utterly false reports circulating on certain media platforms suggesting that Kaptaan Babar Azam engaged in clothing and jewelry shopping in India amidst the ongoing World Cup," the agency said in a statement.
It said the news came as a "surprise" to Babar as well.
"We categorically refute these baseless claims and implore such media outlets to exercise diligent fact-checking before participating in any dissemination of misinformation, disinformation, or propaganda. Thank you," the statement added.
Pakistan players in India spend most of their time in hotel rooms as they are not allowed to venture out of their hotel without heavy security.
Pakistan team director Mickey Arthur last week described the tight security facing his team at the World Cup in India as "stifling", leaving players feeling as if they are "back in Covid times".
Several Pakistan players have already suffered fever and flu at various stages of the tournament which fast bowler Hasan Ali attributed to "room sickness."
Pakistan are playing a tournament in India for the first time since 2016.